Ken Going (to Heaven)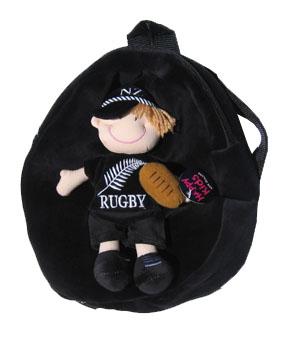 posted 2008-08-08 14:33:26 by MIKE





WELLINGTON, New Zealand (AP) — Ken Going, a former fullback with New Zealand's national rugby team, the All Blacks, and a member of one of the country's most famous rugby families, has died. He was 66.
Going died Wednesday of cancer, the New Zealand Press Association reported. His family confirmed his death.
Going, with siblings Sid and Brian, was one of a trio of brothers who represented New Zealand's Northland province, the New Zealand Maoris and the All Blacks through the 1960s and 1970s.
Sid, who played 29 tests at halfback, was the most famous of the brothers, but Ken earned belated selection in 1974 and played three matches, though no tests, on New Zealand's tour to Ireland that year.
He played 130 matches for his province and 24 for New Zealand Maori.