Fugitive "Spam King" Dies in Murder-Suicide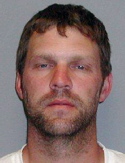 posted 2008-07-25 10:12:39 by grendel





BENNETT, Colo. - A convicted spammer and his wife, who were being sought after she helped him escape prison, were found slain along with their young daughter Thursday in an apparent murder-suicide, authorities said.
A teenage girl was shot in the neck and a baby was found unhurt in a car seat inside the vehicle where the three bodies were found, Arapahoe County undersheriff Mark Campbell said. The relationship between the girl, baby and the escaped convict wasn't immediately clear.
The bodies of "Spam King" Edward "Eddie" Davidson, his wife, and 3-year-old daughter were found in an SUV parked in a farmhouse driveway in a rural part of Bennett, about 25 miles east of Denver. Authorities said Davidson was the apparent gunman.
"What a nightmare, and such a coward," U.S. Attorney Troy Eid said. "Davidson imposed the 'death penalty' on family members for his own crime."
Authorities had been searching for them since Sunday, when the couple drove away from a minimum-security federal prison in Florence, 90 miles south of Denver.
Eid said that after Davidson escaped, he drove to the Denver suburb of Lakewood and got a change of clothes and cash. The house where the shooting occurred was not where the Davidsons lived, Campbell said.
Davidson, 35, was sentenced in April to 21 months in prison and ordered to pay $714,139 in restitution to the IRS after pleading guilty to falsifying header information to send spam e-mail, tax evasion and criminal forfeiture.
Campbell said deputies rushed to the farmhouse after receiving reports of shots fired.
They found Davidson on the driver's side of the SUV and a woman dead on the passenger side. A girl was found dead in the back of the car, and a 7- or 8-month-old boy was in a car seat uninjured.
Injured girl ran for help
Campbell said a teenage girl who was shot in the neck ran to a neighbor's house for help and has been hospitalized. He said the girl had serious injuries, but was coherent and talking when taken to the hospital.
Prosecutors said that from 2002 to 2005, Davidson's business, Power Promoters, and his subcontractors would spam people's inboxes with e-mails promoting items such as watches and perfume.
From 2005 through part of 2006, he sent thousands of e-mails from his home in Bennett, sometimes with false information, on behalf of a Houston company promoting a penny stock as an excellent investment, according to a plea agreement. His bank account deposits from 2003 to 2006 totaled $3.5 million, the plea agreement said.
Prosecutors said they also found about $380,000 that he had stashed in his girlfriend's bank account over three years, and purchases totaling $418,000 from a company that sells gold, platinum, palladium and silver coins.
Prosecutors did not identify the girlfriend in court documents.
When Davidson was sentenced, U.S. District Judge Marcia Krieger noted it was Davidson's first serious conviction, and that he was supporting three children, which documents did not identify. She noted Davidson had been diagnosed with attention deficit hyperactivity disorder. A condition of his sentence was that he undergo mental health counseling.
Michael Arvin, Davidson's attorney during his criminal trial, did not return a phone message left after business hours Thursday.