"Steel Curtain" Defensive End Dwight White Dies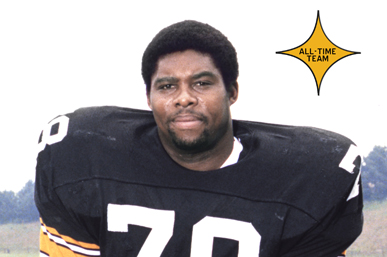 posted 2008-06-06 14:31:04 by dmcnelis





PITTSBURGH (KDKA) ― The Pittsburgh Steelers have confirmed that former player and one of the original members of the Steel Curtain, Dwight White, has died. He was 58.
White, a former defensive end, was hospitalized in intensive care last month due to complications from back surgery.
Officials say White originally went home after the surgery, but he had to be taken back to the hospital.
"Dwight White was one of the greatest players to ever wear a Steelers uniform," says Steelers Chairman Dan Rooney, in a statement. "He was a key member of the Steel Curtain defense and a member of the greatest defensive line in NFL history. He played with a relentlessness that led us to four Super Bowl titles in the 1970s.
White was a member of the "Front Four" of the Steel Curtain along with Ernie Holmes, Joe Green & LC Greenwood. Holmes passed away in January at age 59.
Funeral services for White are scheduled for June 11 at the Calvary Episcopal Church in Pittsburgh. In lieu of flowers, the family is requesting that donations in White's memory be made to The August Wilson Center of African American Culture.