Yves Saint Laurent, Fashion Icon, Dies at 71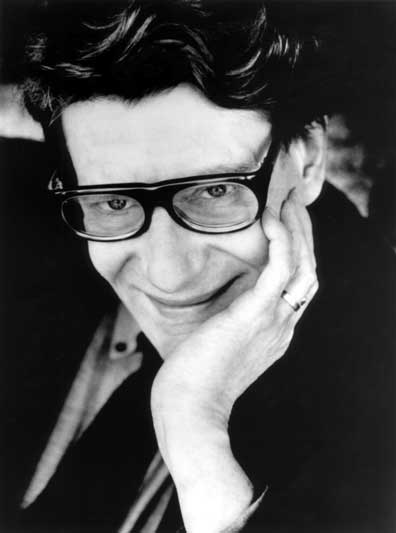 posted 2008-06-01 19:38:03 by beth





Yves Saint Laurent, who exploded on the fashion scene in 1958 as the boy-wonder successor to Christian Dior and endured as one of the best-known and most influential couturiers of the second half of the 20th century, died on Sunday in Paris. He was 71.
The announcement was made by the Pierre-Berge-Saint Laurent Foundation, but the cause of death was not immediately released.
During a career that ran from 1957 to 2002, he was largely responsible for changing the way modern women dress, putting them into pants both day and night, into peacoats and safari jackets, into "le smoking" (as the French call a man's tuxedo jacket), and into leopard prints, trench coats and, for a time in the 1970's, peasant-inspired clothing in rich fabrics.
Mr. Saint Laurent often sought inspiration on the streets, bringing the Parisian beatnik style to couture runways and adapting the sailors' peacoats he found in Army-Navy stores in New York into jackets that found their way into fashionable women's wardrobes around the world. His glamorous evening clothes were often adorned with appliqués and beadwork inspired by artists like Picasso, Miró and Matisse. .
Among the women of style who wore his clothes were Catherine Deneuve, Paloma Picasso, Nan Kempner, Lauren Bacall, Marella Agnelli and Marie-Hélène de Rothschild.
Mr. Saint Laurent achieved instant fame in 1958 at the age of 21 when he showed his Trapeze collection, his first for Christian Dior following the master's death. But unlike many overnight sensations, Mr. Saint Laurent managed to remain at the top of his profession as fashion changed, from an emphasis on formal, custom-made haute couture to casual sportswear.
For many years after he opened his own couture house in 1962, his collections were eagerly anticipated by fashion enthusiasts, who considered his the final word on that season's style. His influence was at its height during the 1960's and 70's when it was still normal for couturiers to change silhouettes and hemlines drastically every six months.
Among his greatest successes were his Mondrian collection in 1965, based on the Dutch artist's linear paintings, and the "rich peasant" collection of 1976, which stirred so much interest that the Paris show was restaged in New York for his American admirers. "The clothes incorporated all my dreams," he said after the show, "all my heroines in the novels, the operas, the paintings. It was my heart — everything I love that I gave to this collection."
Originally a maverick and a generator of controversy — in 1968, his suggestion that women wear pants as an everyday uniform was considered revolutionary — Mr. Saint Laurent developed into a more conservative designer, a believer in evolution rather than revolution. He often said that all a woman needed to be fashionable was a pair of pants, a sweater and a raincoat.
"My small job as a couturier," he once said, "is to make clothes that reflect our times. I'm convinced women want to wear pants."
By 1983, when he was 47, his work was recognized by fashion scholars as so fundamentally important to women's dress that a retrospective of his designs was held at the Costume Institute of the Metropolitan Museum of Art, the first time the museum had honored a living designer. Diana Vreeland, the legendary magazine editor and the doyenne of the Costume Institute, who masterminded the exhibition, called him "a living genius" and "the Pied Piper of fashion."
"Whatever he does," she said, "women of all ages, from all over the world, follow." That exhibition was followed by retrospectives in Paris, Beijing, Moscow, St. Petersburg, Tokyo and Sydney, Australia.
But the New York exhibition could be considered the apotheosis of Mr. Saint Laurent's career, for after that he settled into a classical mode of reinterpreting his earlier successes. The boy wonder had turned into the elder statesman. He said in an interview in 1983: "A woman's wardrobe shouldn't change every six months. You should be able to use the pieces you already own and add to them. Because they are like timeless classics."
Yet because so many of his early designs seeped into the public domain of fashion (and into many other designers' collections), he managed to retain his stellar position in the world of fashion through his retirement in 2002.
Yves Henri Donat Mathieu-Saint-Laurent came a long way from Oran, Algeria, where he was born on Aug. 1, 1936, to Charles and Lucienne Andrée Mathieu-Saint-Laurent. His father was a lawyer and insurance broker, his mother a woman of great personal style. He grew up in a villa by the Mediterranean with his two younger sisters, Michelle and Brigitte.
Young Yves was said to be a quiet and retiring child (and as an adult was often described as quiet and retiring), who avoided all sports but swimming and developed a love for fashion and the theater at an early age. After seeing a production of Molière's "School for Scandal" when he was 11, he recreated the play in miniature, pasting the costumes together. As a teen-ager, he designed clothes for his mother, who had them whipped up by a local seamstress. (His mother became his greatest fan, sitting in the front row at all his shows and wearing no one else's designs.)
Although his parents wanted him to study law, Mr. Saint Laurent — lanky and brown-haired, his blue eyes framed by glasses — went to Paris when he was 17 to try his luck in theatrical and fashion design. He briefly studied design at the Chambre Syndicale de la Couture, leaving because he said he was bored. Shortly thereafter, he won first prize in an International Wool Secretariat design competition for his sketch of a cocktail dress. This led to an interview with Christian Dior, who noted an uncanny resemblance between Mr. Saint Laurent's cocktail dress and one he himself was working on. Recognizing the young designer's talent, Dior hired him on the spot as his assistant.
For three years, Mr. Saint Laurent worked closely with Dior, who called him "my dauphin" and "my right arm." After Dior died suddenly in 1957, shocking the fashion world, the House of Dior named Mr. Saint Laurent its head designer. At 21, he found himself at the head of a $20-million-a-year fashion empire, succeeding a legend, the man who had radically changed the way women dressed in 1947 with the wasp-waisted New Look.
Mr. Saint Laurent's first collection in his new position, shown on Jan. 30, 1958, was based on the trapeze, a youthful silhouette that started with narrow shoulders and a raised waistline, then flared out gently to a wide hemline. The collection was received with great enthusiasm, and Mr. Saint Laurent's name was well on its way to becoming a household word across Europe and America.
He was credited by many with rejuvenating French fashion and securing his country's pre-eminent position in the world of haute couture. Newsboys shouted his triumph across the streets of Paris while he waved to the crowds below the balcony of the House of Dior on the Avenue Montaigne. The dauphin was crowned king.
His last collection for Dior, in July 1960, was based on a "chic beatnik" look of knitted turtlenecks and black leather jackets. It was less warmly received, though eventually the style became the uniform of the avant-garde.
In September of that year, Mr. Saint Laurent was called up for 27 months of compulsory military service during the war France was then fighting in Algeria. He had previously been given deferments because 2,000 jobs depended on his talent.
About three weeks after his induction, he was hospitalized for a nervous collapse. In October 1960, the House of Dior gave his job to Marc Bohan, his former assistant. In November, Mr. Saint Laurent was discharged from the army and entered a private clinic near Paris. In later years, he suffered from depression and a dependency on alcohol and drugs, a dependency he attributed to the drugs he was given in a military psychiatric hospital. But he almost always recovered in time to take the ritual walk down the runway, however unsteadily, at the finale of his shows.
In January 1961, Marc Bohan's collection for Dior was a huge success. Mr. Saint Laurent sued Dior for severance pay and damages after the house refused to reinstate him after his army discharge. He was awarded 680,000 francs by the court, then about $140,000.
In September 1961, Mr. Saint Laurent announced plans to open his own haute couture house in partnership with his lover, Pierre Bergé. Mr. Bergé remained his lifelong business partner and was responsible for the company's financial success, although they split up as a couple in the early 1980's. The fledgling house was backed by J. Mack Robinson, an Atlanta businessman, who later said his confidence was based on the excitement Mr. Saint Laurent created when he replaced Dior.
The first Yves Saint Laurent collection was shown on Jan. 19, 1962. It was the beginning of a success story that led eventually to a ready-to-wear line sold in the designer's own Rive Gauche boutiques around the world; to 500 licenses for scarves, jewelry, furs, shoes, men's wear, cosmetics and perfumes, and even cigarettes; to set and costume designs for the ballet, theater and movies (most notably, for Catherine Deneuve in "Belle de Jour" in 1967); to a listing on the Paris Bourse, and to a host of awards, including the French Legion of Honor in 1985.
The House of Saint Laurent was acquired by various owners over the years, including Lanvin-Charles of the Ritz and Squibb-Beach Nut. In 1993, in a $636 million transaction, it became part of the state-owned French pharmaceuticals conglomerate Elf Sanofi, but 43 percent of the fashion group remained in the hands of Mr. Bergé and Mr. Saint Laurent, who were to retain control of the couture section of the business until the year 2001. His ready-to-wear and fragrance collections had been acquired by Gucci Group, the luxury conglomerate, the year before, and had since been designed — to Mr. Saint Laurent's vocal displeasure — by the American fashion star Tom Ford.
"The poor guy does what he can," Mr. Saint Laurent said of his successor.
Mr. Ford, who simultaneously designed the Gucci and Yves Saint Laurent collections with an overtly racy and sexualized aesthetic during those years, left the company in 2003; the Yves Saint Laurent collections have since been designed by one of his former assistants, Stefano Pilati.
In January 2002, Mr. Saint Laurent announced his retirement in Paris at a press conference at his couture house at 5, avenue Marceau, where many fashion editors and teary-eyed friends of the house considered the possibility that Mr. Saint Laurent had felt pressured to resign. He and Mr. Bergé denied that, and a week later announced plans to turn the house into a museum, which has since displayed exhibitions of Mr. Saint Laurent's smoking jackets and the clothes he designed for Ms. Kempner.
The designer, of course, managed several times to create controversy during his career with, of all things, his fragrances. In 1971, he appeared nude in an advertisement for his men's cologne YSL. Then, in 1977, he named one of his women's perfumes Opium, which led to charges that he was glamorizing drug use and trivializing the 19th-century Opium Wars in China. Its slogan was "Opium, for those who are addicted to Yves Saint Laurent." In 1992, his plans to call another perfume Champagne prompted a lawsuit by French wine makers (the Saint Laurent company lost).
In another legal battle, Mr. Saint Laurent won a 1994 suit in the French courts against Ralph Lauren, whom he accused of copying the design for his tuxedo dress (a style Mr. Saint Laurent reinterpreted many times over the years).
In 1992, a celebration at the Bastille Opera in Paris of the 30th anniversary of the House of Saint Laurent was attended by 2,750 admirers who applauded as 100 models took to the stage in clothes from the three decades. Writing about the event in The New York Times, Bernadine Morris said, "What was wondrous about these clothes, besides their breathtaking beauty, was that nothing looked dated."
As befitted his success, Mr. Saint Laurent lived elegantly. All his homes — which he shared with a succession of French bulldogs, always named Moujik — were lavishly decorated and filled with antiques and artwork by his favorite artists, who included Picasso, Cocteau, Braque and Christian Bérard. He often said that Bérard was one of the greatest influences on his designs, particularly in the use of color.
"Every man needs aesthetic phantoms in order to exist," Mr. Saint Laurent said at the announcement of his retirement. "I have known fear and the terrors of solitude. I have known those fair-weather friends we call tranquilizers and drugs. I have known the prison of depression and the confinement of hospital. But one day, I was able to come through all of that, dazzled yet sober."