Sydney Pollack, Oscar-winning director and producer, dead at 73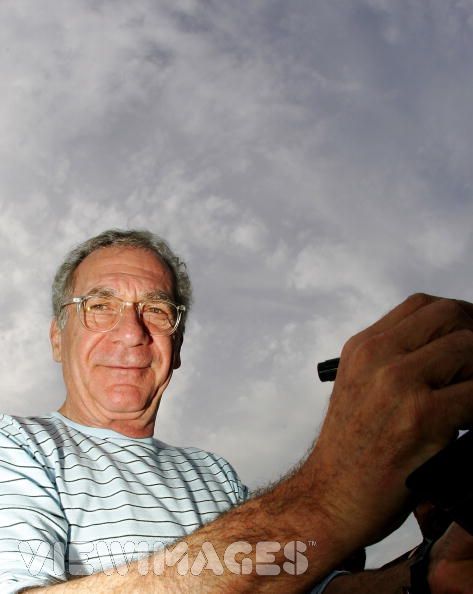 posted 2008-05-26 21:23:18 by DaveM





Sydney Pollack, the Academy Award-winning director of "Out of Africa" who achieved acclaim making popular, mainstream movies with A-list stars, including "The Way We Were" and "Tootsie," died Monday. He was 73.
Pollack, who also was a producer and actor, died of cancer at his home in Pacific Palisades, according to Leslee Dart, his publicist and friend.
"Sydney Pollack has made some of the most influential and best-remembered films of the last three decades," film scholar Jeanine Basinger told The Times recently.
In looking at Pollack's films, she said, "what you see is how he kept in step with the times. He doesn't get locked into one decade and left there. He had a very sharp political sensibility and a keen sense of what the issues of his world were, and he advanced and changed as the times advanced and changed."
After launching his show-business career as an actor and acting teacher in New York City in the 1950s, Pollack moved west in the early '60s and began directing episodic television before turning to films.
Beginning with "The Slender Thread," a 1965 drama starring Sidney Poitier and Anne Bancroft, Pollack was credited with directing 20 films, including "They Shoot Horses, Don't They?," a 1969 drama about Depression-era marathon dancers starring Jane Fonda that earned Pollack an Oscar nomination for best director.
Known for what New York Times film critic Janet Maslin once described as "his broadly commercial instincts and penchant for all-star casts," Pollack directed seven movies with Robert Redford, beginning with "This Property Is Condemned" (with Natalie Wood) in 1966.
The Pollack-Redford collaboration also produced "The Way We Were" (with Barbra Streisand), "Jeremiah Johnson," "Three Days of the Condor" (with Faye Dunaway), "The Electric Horseman" (with Fonda), "Out of Africa" (with Meryl Streep) and "Havana."
As a filmmaker, Pollack had a reputation for being a painstaking craftsman -- "relentless and meticulous," screenwriter and friend Robert Towne once said.
"His films have a lyrical quality like great music, and the timing is impeccable," cinematographer Owen Roizman, who shot five films directed by Pollack, including "Tootsie" and "Havana," said in 2005 when it was announced that Pollack would receive the 2006 American Society of Cinematographers Board of Governors Award for his contributions to advancing the art of filmmaking.
"He is never satisfied. . . . His passion is contagious. It inspires everyone around him to dig a little deeper," Roizman said.