A&P heir Huntington Hartford dies at 97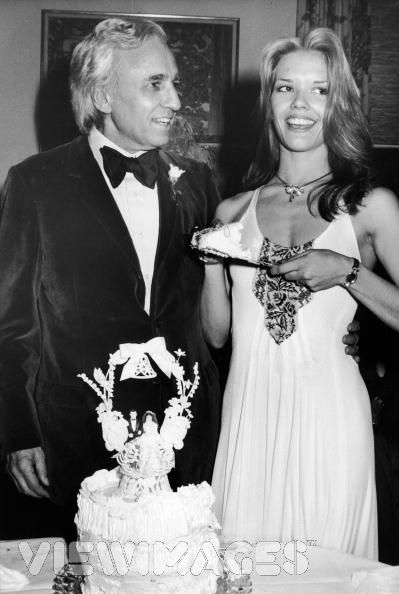 posted 2008-05-20 02:33:51 by arnoldam





Huntington Hartford, the deep-pocketed A&P grocery heir who burned through most of a $100 million fortune in a series of fruitless business and cultural endeavors before his life unraveled, has died. He was 97.
Hartford died of natural causes Monday at his home in Lyford Cay, Nassau, in the Bahamas, his daughter Juliet Hartford said.
His free-spending ways and roving eye for attractive young women made him a darling of the tabloids in his youth, and he was perceived as playing on the same field as the DuPonts, Rockefellers and Mellons.
At a time when seven-figure divorce settlements made headlines, Hartford paid $2.5 million in 1961 and again in 1970 in splits with the middle two of his four wives.
In later years, Hartford lived on the last of his millions from a trust that was administered for him. He filed for bankruptcy in U.S. District Court in Manhattan in 1992.
His daughter Juliet, who rescued her father from 10 years as a recluse and took him to his beloved Bahamas to help rehabilitate him, told Vanity Fair in 2004 that Hartford still had $11 million of his fortune, stashed in a trust fund he never touched. Recently she negotiated a return of her father's archives, donated to Boston University in 2004.
On Monday she recalled her father as a handsome and charming, if slightly eccentric man, similar to the recluse Howard Hughes.
"He wanted to be thought of like a philosopher or a thinker," she told The Associated Press.
Hartford's long list of business flops was legendary.
He blew a major portion of his inheritance, about $100 million-worth of A&P stock, on a Bahamian resort that he named Paradise Island. He spent $30 million to develop the site and lost millions when forced to sell.
In the 1950s and 1960s Hartford put his name on an art museum in Manhattan "with the inflammatory purpose of challenging the canonical view of modernism promoted by established institutions like the Museum of Modern Art, the Guggenheim," The New York Times reported in 1996. He also started an artists' colony in Pacific Palisades, California, and a theater in Los Angeles. All were losers -- financially, artistically or both.
But when his fortune had dwindled to less than $30 million, Hartford told the Wall Street Journal in 1973, he wanted to be measured by achievements instead of profit. "You can't judge everything by its dollar value," he said.
He sank millions more into Show magazine, which was devoted to highbrow arts but also featured a girl-of-the-month picture spread that Hartford insisted on.
Other money-losing ventures included an institute to promote the study of handwriting, a modeling agency and a failed Broadway adaptation of "Jane Eyre" that Hartford wrote and produced himself.
He housed an extensive collection of art in a museum named after him in 1964, but the gallery closed a few years later at a $7.4 million loss.
Born in New York on April 18, 1911, George Huntington Hartford II was named for his grandfather, who established the Great Atlantic and Pacific Tea Co. that later became the supermarket giant A&P.
Hartford came into 10 percent of the company at age 11 after the death of his father, Edward, who had made his own fortune as an inventor and manufacturer of automobile components. When his mother, Henrietta, died in 1948, she left him $4 million and her jewelry.
Like his father, Hartford had no role in running the supermarket empire. He served one brief stint as a clerk after graduating from Harvard in 1934, but that ended when two uncles fired him for skipping work to attend a Harvard-Yale game.
His only other dabble in day-to-day work was six months as a reporter for the experimental newspaper PM in 1940. He got the job, which paid $120 a month, after investing $100,000 in the venture.
By then an eight-year marriage to Mary Lee Epling had ended. They divorced in 1939 and she promptly married actor Douglas Fairbanks Jr.
The couple had produced no children, but, according to his biography, he fathered a son in 1938 with chorus girl Mary Barton.
His second wife was Marjorie Steele, an actress and artist he married in 1949. She had a major role in "Face to Face," his one try at film production, in 1951. It got respectable reviews but lost money. They had a son, John, and daughter, Catherine, before parting in 1961.
Hartford's next wife was Diane Brown, a model and the first picture-spread subject in Show magazine. Their marriage lasted from 1962 to 1970 and produced daughter Juliet.
Hartford's boyish good looks faded with his fortune. He married wife No. 4, hairdresser Elaine Kay, in 1974, when he was 63 and she was in her 20s. They were divorced in 1981 but continued living under the same roof for years.
Some of Hartford's domestic disarray became public in 1981 when his neighbors ousted him from a 21-room Manhattan apartment, saying undesirables streamed through his doors at all hours.
In 1986, Diane, wife No. 3, and their daughter went to court in an unsuccessful effort to have a conservator named for Hartford, arguing that he was too befogged by drugs and malnutrition to tend to his affairs.
By then, Hartford's world had shrunk to a rumpled third-floor bedroom of his home. Gone were the 100-foot oceangoing yacht, the spreads in Palm Beach, the Riviera and Hollywood, and the town house in London's Mayfair.
A funeral was scheduled for Friday at a Nassau church.