Kenneth Keith Kallenbach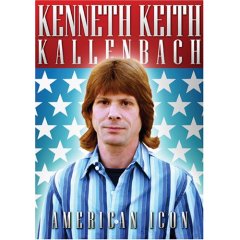 posted 2008-04-28 09:59:06 by grendel





ALLENTOWN, Pa. (AP) — Comedian Kenneth Keith Kallenbach, a long-running member of Howard Stern's "Wack Pack," has died after falling ill in jail. He was 39.
Kallenbach got pneumonia while in custody on a charge of attempted child abduction. He died Thursday at Riddle Memorial Hospital near Media, his mother, Fay Kallenbach, said Friday.
She said he suffered from cystic fibrosis and officials at the Delaware County jail near Philadelphia had failed to properly care for him. A county official said he had been cared for promptly.
Stern first reported the news on his Sirius Satellite Radio show Thursday.
Kallenbach, whose goofball antics included attempting to blow smoke from his eyes, made dozens of appearances on Stern's show beginning in 1990. While Kallenbach appeared on the show less frequently in recent years, his name was well-known to Stern fans.
Stern once likened him to MTV's Beavis and Butt-Head and wrote in his 1993 book "Private Parts" that Kallenbach was the "ultimate airhead."
Kallenbach was arrested in mid-March after he was accused of trying to pull a girl into his car. He had denied any wrongdoing.
He posted bail but was returned to custody for violating terms of his probation. Kallenbach, who was convicted of drunken driving in 1999, pleaded guilty in May to driving without an ignition interlock device.