Paul Davis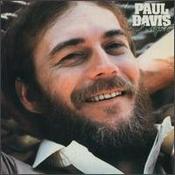 posted 2008-04-23 10:39:07 by mike





JACKSON, Miss. (AP) - Paul Davis, a singer and songwriter whose soft rock hit "I Go Crazy" stayed at the top of the charts for weeks after its release in 1977, died Tuesday. He was 60.
Davis' other popular hits included "65 Love Affair;" "You're Still New To Me," a country duet with Marie Osmond; and "Ride 'Em Cowboy."
His 1977 album "Singer of Songs - Teller of Tales" featured the ballad "I Go Crazy." The song slowly climbed the charts, peaking at No. 7 eight months after its release, according to Billboard's Web site. The song stayed in the Top 100 for 40 more weeks, according to Billboard.
Davis spent part of his early career in Jackson at Malaco Records, company President Tommy Couch said.
Couch said Davis arrived at Malaco with his writing partner, George Soule, around 1968.
After Davis left Jackson, he moved to New York, Nashville and then back to Meridian, Couch said.
Edwards said his cousin had returned to Mississippi to retire.