Joan Jackson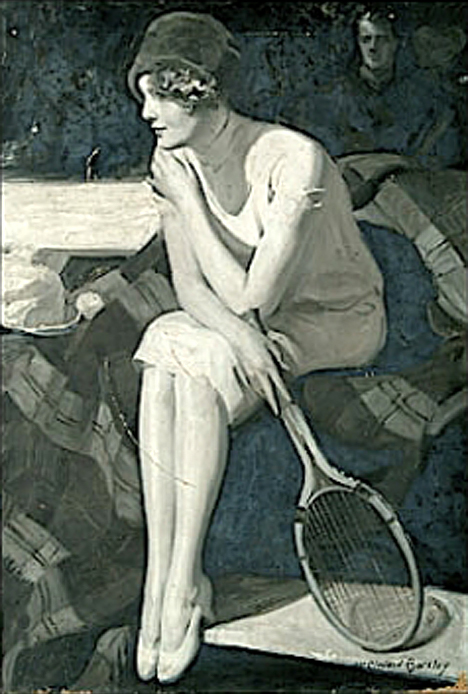 posted 2008-04-18 13:41:43 by mike





LONDON (AP) - Joan Jackson, whose youthful beauty inspired John Betjeman to write a classic poem of love and longing, has died in a London nursing home. She was 92.
Jackson had a lifelong friendship with Betjeman, who immortalized her under her maiden name Joan Hunter Dunn, in "A Subaltern's Love Song," which captures England in a much more innocent age.
In the poem, the narrator describes, with subtle suggestions of sexual desire, an idyllic day in the countryside with Joan Hunter Dunn that ends with the pair becoming engaged after a spirited game of tennis and a drive through the British countryside.
The poem depicts a vanished world in which young men observe proper etiquette, struggle with their evening wear, attend dances at the village hall, and mark the end of the day with a lime-juice and gin at precisely 6 p.m. This was romance before reality TV.
Describing how she beats him at tennis, the narrator writes:
"Love-thirty, love-forty, oh! weakness of joy,
The speed of a swallow, the grace of a boy,
With carefullest carelessness, gaily you won,
I am weak from your loveliness, Joan Hunter Dunn."
Despite the passion hinted at in the poem, Jackson and Betjeman were friends, not lovers. He attended her wedding and helped console her after her husband died of a heart attack at an early age, occasionally coming for Sunday lunch with her and her three sons, but she always told friends that there was nothing more than that to their relationship.