Cosmetics mogul Estee Lauder dies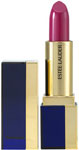 posted 2004-04-25 23:15:45 by doug





NEW YORK (CNN) -- Cosmetics mogul Estee Lauder, whose pioneering ideas opened worldwide markets for her products, died Saturday. She was 97.
Lauder died of cardiopulmonary arrest at her home in Manhattan, said Sally Susman, an Estee Lauder Companies Inc. spokeswoman.
Susman said Lauder retired in 1994 and has not been involved in the company since then. Her son, Leonard, is now chairman.
There are 18 Estee Lauder companies, Susman said. Among them are Estee Lauder, Clinique, Aveda, Aramis and Prescriptives.
Estee Lauder Companies was formally launched in 1946, with what the company Web site says was a skin cream developed by her chemist uncle.
She used several marketing techniques, innovative for the time, including allowing shoppers to test her creams on their wrists or faces, handing out free samples and providing "gifts with purchases."
Estee Lauder products are now available in more than 100 countries, the Web site says