Kaku Yamanaka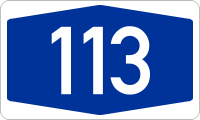 posted 2008-04-08 14:46:25 by mike





TOKYO (AP) - Kaku Yamanaka, Japan's oldest person, has died of old age in central Japan, officials said Saturday. She was 113.
Yamanaka died at a hospital where she was taken early Saturday from her nursing home in Yatomi City in Aichi prefecture (state) after falling ill, an official at her nursing home said on condition of anonymity, citing policy.
Born on Dec. 11, 1894, Yamanaka became Japan's oldest person when Tsuneyo Toyonaga, 113, died in February. It was not immediately clear who had become Japan's new oldest person, and Health Ministry officials were not available for comment Saturday.
Yamanaka was known for her love of singing and took part in local karaoke contests, the nursing home official said.
Japan has one of the world's longest average life spans - a factor often attributed to a healthy diet rich in fish and rice. In 2006 Japanese women set a new record for life expectancy at 85.81 years, while men live an average of about 79 years.
The number of Japanese living beyond 100 has almost quadrupled over the past 10 years. There were 32,295 centenarians in 2007, according to the Health Ministry.
Edna Parker of Shelbyville, Indiana, in the United States is recognized as the world's oldest person at age 114, according to Guinness World Records. She was born on April 20, 1893.