Art Aragon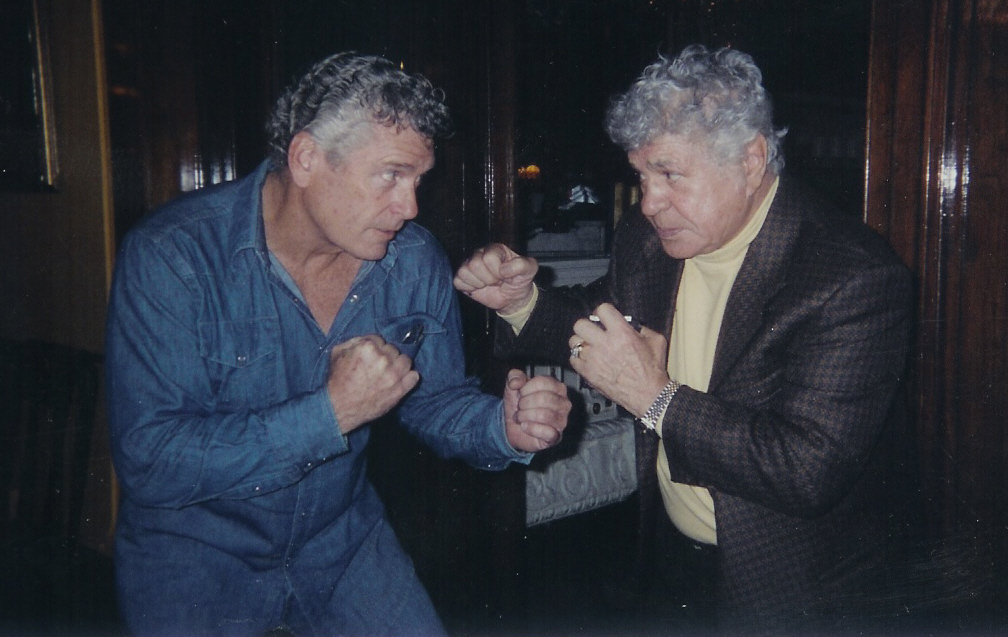 posted 2008-03-27 13:55:12 by mike





LOS ANGELES (AP) - Art Aragon, boxing's original "Golden Boy," who never won a world title but was one of boxing's biggest drawing cards of the 1940s and 1950s, has died at age 80.
Aragon died Tuesday at Northridge Hospital Medical Center, hospital spokeswoman Christina Zicklin said.
He suffered a stroke on March 15 and was removed from life support, his son, Brad, told the Los Angeles Times. Zicklin said she could not confirm those details, citing privacy laws.
Aragon lost his only world title fight to lightweight champion James Carter in 1951. Aragon, who struggled to make his weight class throughout his career, said afterward he was weak from having to lose seven pounds in the days before the fight.
"I was the only fighter they ever carried into the ring, I was so weak," he said in 2006 when he was inducted into the California Boxing Association Hall of Fame.
Aragon finished with a 90-20-6 record, including 61 wins by knockout. He fought several stars of the era like Tommy Campbell, Jesse Flores and Carmen Basilio, who knocked him down after eight brutal rounds in 1958.
Born in Belen, N.M., the fighter grew up in East Los Angeles and began boxing in 1942. His first recorded professional fight was in 1944.
Flamboyant both in and out of the ring, Aragon wore a gold robe and trunks and reveled in playing the villain. Often he would taunt a crowd into booing him, sometimes thumbing his nose at the audience after defeating a popular opponent.
"You ever get booed by 10,000 people? It's exciting," he once said.
He was equally colorful outside the ring, golfing with Bob Hope and counting as friends Marilyn Monroe and William Holden. He was married four times and had a high-profile romance with actress Mamie Van Doren.
"The 'Golden Boy' was a perfect title for him," Van Doren told the Times. "His smile turned everyone on. His skin was golden. His floppy hair bounced so perfectly. He was just so sexy."
His career, however, was marred by allegations that at least some of his fights were fixed. In 1956 he was convicted of offering a $500 bribe to welterweight Dick Goldstein to take a dive in a Texas fight, but the conviction was overturned on appeal.
Los Angeles sportswriters gave Aragon the nickname "Golden Boy" - later applied to boxer Oscar De La Hoya - in reference to the 1939 movie of that name that starred Holden as a prizefighter.
Aragon himself appeared in several small movie and television roles, including the 1955 film "To Hell and Back" with Audie Murphy.
After retiring from the ring in 1960, he became a bail bondsman.
In addition to Brad, Aragon is survived by his children Georgian, Audie, Mindy and Nancy, and four grandchildren. Another son, Art Jr., died in a motorcycle accident.