W.D. "Red" Stroud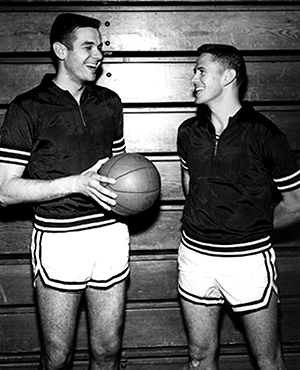 posted 2008-03-26 14:46:47 by mike





JACKSON, Miss. (AP) - W.D. "Red" Stroud, a former Mississippi State basketball star and member of the state's Sports Hall of Fame, died Saturday after battling leukemia. He was 66.
Reggie Tatum with Ott & Lee Funeral Home of Forest confirmed the death when contacted by The Associated Press. He said Stroud died at Mississippi Baptist Medical Center in Jackson.
Stroud was a member of the 1963 Bulldogs team that left Starkville against the wishes of Mississippi leaders to play in the NCAA tournament against an integrated Loyola team.
During those turbulent years, Mississippi's universities were pressured not to participate in games against teams that had been integrated.
Stroud played for the Bulldogs from 1961-63 and was inducted into the Mississippi Sports Hall of Fame in 1990. Stroud averaged 15.1 points during his Bulldogs career.
He was also one of the best three-throw shooters in school history, ranking fourth on the university's career list at 82.5 percent.
Stroud played briefly in the old American Basketball Association after college and later coached high school basketball in Scott County, spending years at Morton High School