Vicki Van Meter was found dead in her Meadville home late Sunday night.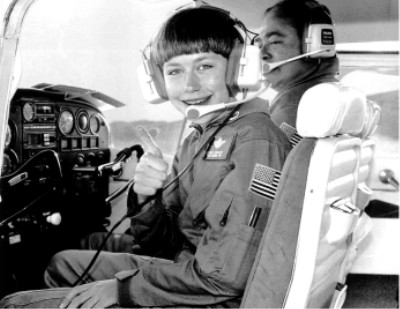 posted 2008-03-18 14:36:28 by doug





The Crawford County coroner has ruled her death a suicide due to a self-inflicted gunshot wound.
Van Meter first gained fame back in 1993 when at 11 years old, she flew across the country from Augusta, Maine to San Diego, California in a Cessna 172.
One year later she gained world wide attention when she made a trans-Atlantic flight to Scotland.
Van Meter was 26 years old.