Oscar-Winning Director Minghella Dies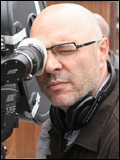 posted 2008-03-18 12:02:42 by mike





Oscar-winning director Anthony Minghella, who turned such literary works as "The English Patient" "The Talented Mr. Ripley" and "Cold Mountain" into acclaimed movies, has died. He was 54.
Oscar-winning director Anthony Minghella, who turned such literary works as "The English Patient" "The Talented Mr. Ripley" and "Cold Mountain" into acclaimed movies, has died. He was 54.
Minghella's death was confirmed Tuesday by his agent, Judy Daish. No other details were immediately available.
"The English Patient," the 1996 World War II drama, won nine Academy Awards, including best director for Minghella, best picture and best supporting actress for Juliette Binoche.
Based on the celebrated novel by Canadian writer Michael Ondaatje, the movie tells of a burn victim's tortured recollections of his misdeeds in time of war.
Minghella (pronounced min-GELL'-ah) also was nominated for an Oscar for best screenplay for the movie and for his screenplay for "The Talented Mr. Ripley."
His 2003 "Cold Mountain," based on Charles Frazier's novel of the U.S. Civil War, brought a best supporting actress Oscar for Renee Zellweger.
The 1999 "The Talented Mr. Ripley," starring Matt Damon as a murderous social climber, was based on a novel by Patricia Highsmith. It earned five Oscar nominations.
Among his other films were "Truly, Madly, Deeply" (1990), and last year's Oscar-nominated "Michael Clayton," on which he was executive producer.
Minghella was recently in Botswana filming an adaptation of Alexander McCall Smith's novel "The No. 1 Ladies' Detective Agency." It is due to air on British television this week.
The book is the first in a series about the adventures of Botswanan private eye Precious Ramotswe; a 13-part television series was recently commission by U.S. network HBO.
Producer David Puttnam said Minghella was "a very special person."
"He wasn't just a writer, or a writer-director, he was someone who was very well-known and very well-loved within the film community," Puttnam told the BBC. "Frankly he was far too young to have gone."
Minghella also turned his talents to opera. In 2005, he directed a highly successful staging of Puccini's "Madama Butterfly" at the English National Opera in London. The following year, he staged it for the season opener of New York's Metropolitan Opera. It was the first performance of the Met's new era under general manager Peter Gelb.
Jeff Ramsay, press secretary to Botswanan President Festus Mogae, called Minghella's death a "shock and an utter loss."
He said the director had been coming to the country ahead of the detective film and learning about Botswana.
Ramsay said Minghella had told him how he had been forced to shoot "Cold Mountain" in Romania and that it had "seemed wrong." He said this made the director "more sure that the film could only be shot in Botswana."
Born the second of five children to southern Italian emigrants, Minghella came to moviemaking from a flourishing playwriting career on the London "fringe" and, in 1986, on the West End with the play, "Made in Bangkok," a hard-hitting look at the sexual mores of a British tour group in Thailand.
He worked as a television script editor before making his directing debut with "Truly, Madly, Deeply," a comedy about love and grief starring Juliet Stevenson and Alan Rickman.
In a 1996 interview with The Associated Press, Minghella said "English Patient," which starred Binoche, Ralph Fiennes and Kristin Scott Thomas, was the pinnacle of his career at the time.
"I feel more naked and more exposed by this piece of work than anything I've ever been involved with," Minghella said.
He said too many modern films let the audience be passive, as if they were saying, "We're going to rock you and thrill you. We'll do everything for you."
"This film goes absolutely against that grain," he said. "It says, `I'm sorry, but you're going to have to make some connections. There are some puzzles here. The story will constantly rethread itself and it will be elliptical, but there are enormous rewards in that.'"
___