William F. Buckley Jr. dies at 82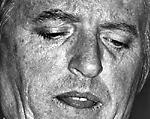 posted 2008-02-27 12:39:19 by dmcnelis





WASHINGTON (CNN) -- National Review founder and conservative commentator William F. Buckley Jr. died overnight in the study of his Stamford, Connecticut, home, officials at the magazine said Wednesday. He was 82.
"He died while at work," said Kathryn Jean Lopez, editor of the National Review Online, in a written statement. "If he had been given a choice on how to depart this world, I suspect that would have been exactly it. At home, still devoted to the war of ideas."
His assistant Linda Bridges says he had been ill with emphysema and was found dead by his cook, the Associated Press reported.
Buckley founded the National Review in 1955 became famous for his intellectual political writings in the magazine.
The magazine claims to be the most widely-circulated journal of conservative opinion.
Buckley also made frequent television appearances, including on his own long-running "Firing Line," the AP reported.