Maila 'Vampira' Nurmi dies at 86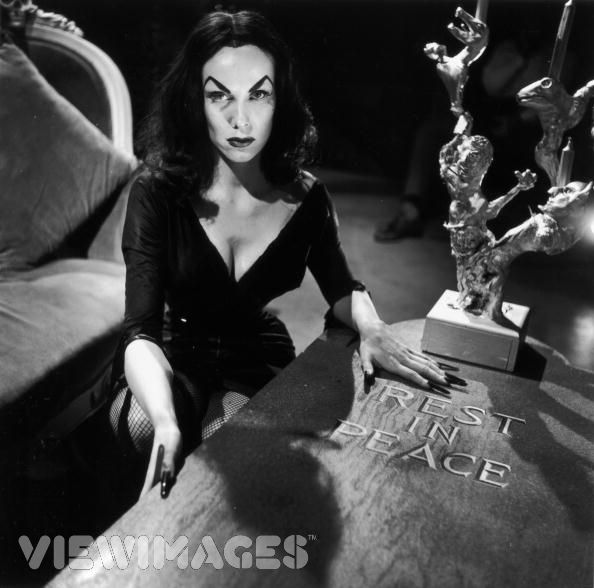 posted 2008-01-21 16:25:44 by grendel





Maila Nurmi, who created the TV hostess character Vampira, died Thursday of natural causes in Los Angeles. She was 86.
Born Maila Elizabeth Syrjaniemi in Finland, she moved to Ohio as a child, and changed her name when she moved to Hollywood to model for Alberto Vargas and Man Ray. In the 1950s she created the black-clad character Vampira, which she based on Charles Addams' Morticia character.
During the 1950s, she hosted horror movies on TV on KABC in Los Angeles, inspiring later horror hostesses such as Cassandra Peterson's "Elvira."
Director Ed Wood cast her in "Plan 9 From Outer Space" as Bela Lugosi's mate. She also appeared in films including "Sex Kittens Go to College," "The Beat Generation" and "The Big Operator." Her life story was told in the 2006 documentary "Vampira: The Movie."