Former NFL Star From Newton County Dies in Traffic Accident Near Lumberton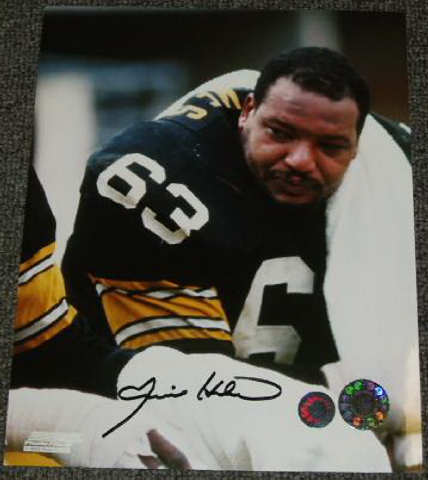 posted 2008-01-18 09:56:01 by stevemay





HOUSTON -- The Department of Public Safety tells KFDM News 59 year old Ernie Holmes was killed in a traffic accident Thursday night in Hardin County.
The wreck happened on Highway 69 about a mile south of Colonial Drive, just outside of Lumberton.
Investigators say he was traveling south, left the road, and his vehicle rolled several times. He was ejected. Investigators say he wasn't wearing a seat belt.
Holmes was pronounced dead at 9:12 p.m.
No other vehicle was involved in the accident.
Ernie Holmes lived in Weirgate in Newton County.
KFDM News interviewed him several times about civil rights issues in Southeast Texas.
He played with the Pittsburgh Steelers from 1972 until 1977 and was part of the fames Steel Curtain defense featuring Holmes, "Mean" Joe Greene, L.C. Greenwood and Dwight White.