Actor Brad Renfro found dead in Los Angeles home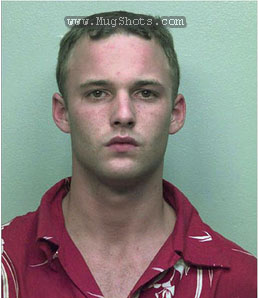 posted 2008-01-15 21:38:14 by arnoldam





LOS ANGELES (AP) -- Actor Brad Renfro, whose career began promisingly with a childhood role in "The Client" but rapidly faded as he struggled with drugs and alcohol, was found dead Tuesday in his home. He was 25.
Paramedics pronounced him dead at 9 a.m., said Craig Harvey, chief investigator for the Los Angeles County coroner's office. The cause of death was not immediately determined, Harvey said, but an autopsy could be conducted as early as Wednesday.
Renfro had reportedly been drinking with friends the evening before his death, Harvey said.
Renfro's lawyer, Richard Kaplan, said he did not know whether the death was connected to any problems with addiction.
"He was working hard on his sobriety," Kaplan said. "He was doing well. He was a nice person."
The actor served 10 days in jail in May 2006 after pleading no contest to driving while intoxicated and guilty to attempted possession of heroin.
The latter charge stemmed from his arrest in Los Angeles' Skid Row area, when he attempted to buy heroin from an undercover officer in 2005.
For several years he was better known for that drug bust and the resulting criminal case than for acting.
After one court appearance, he talked to reporters about drug rehabilitation, saying he was "tired of paying the consequences" for drinking and drug use and eager to get clean.
A native of Knoxville, Tennessee, Renfro's film career began when he was 12, acting opposite Susan Sarandon and Tommy Lee Jones in "The Client." His other credits include "Sleepers," "Deuces Wild," "Apt Pupil" and "The Jacket."