QUIET RIOT Singer KEVIN DUBROW Dead At 52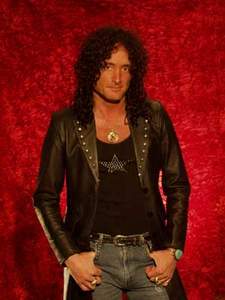 posted 2007-11-26 12:52:20 by dmcnelis





QUIET RIOT drummer Frankie Banali has confirmed the passing of the group's singer, Kevin DuBrow, at the age of 52.
In an e-mail to Spain's The Metal Circus, which had requested a comment from Banali on the rumors of DuBrow's death, the drummer wrote, "Please respect my privacy as I mourn the passing and honor the memory of my dearest friend Kevin DuBrow."
Michael Politz of The Vegas Eye reported earlier today that DuBrow was found dead in his Las Vegas home on Sunday, November 25. According to Politz, DubRow — whom Politz calls "one of my closest friends" — recently celebrated his 52nd birthday in New Orleans "where he ate great food and even caught THE CULT at The House of Blues."
Although the band has yet to issue an official statement on the matter, bassist Kelly Garni, who was one of the founding members of QUIET RIOT, has posted the following message on the Randy Rhoads (late QUIET RIOT/OZZY OSBOURNE guitarist) web site RandyRhoads.tk:
"I ask this to all of you not only for myself but for other friends and family. I ask that no one here offer any speculation or opinions, theories or other things that could be construed as negative or, and I'm sorry for this, even sympathetic, right at this immediate time. I am already within hours of this having to deal with untrue rumors and speculation and that only adds fuel to that. There is a tendency for the subject of Kevin to incite flames on every board and now is not the time for that. I will explain to everyone here the facts and the truth in the next 24 to 48 hours as I realize this will effect us all. So please, until then, be patient. All details and other pertinate info will be passed on to you here when it becomes available to me. Thank you."