Ronnie Burns, Dead at 72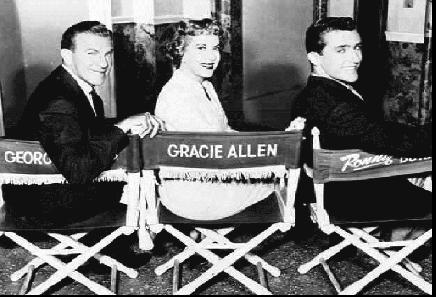 posted 2007-11-16 10:33:35 by grendel





LOS ANGELES (AP) — Ronnie Burns, the son of George Burns and Gracie Allen who played himself on his parents' TV show in the 1950s, has died. He was 72.
Burns died of cancer at his Pacific Palisades home on Wednesday, according to his wife, Janice.
Born in Evanston, Ill., he was adopted when he was 3 months old. He grew up among the elite of Hollywood and the privileged of Beverly Hills, but preferred a more low-key life, according to friends and family.
Burns appeared as himself for several seasons on "The George Burns and Gracie Allen Show," which aired from 1950 to 1958, and later on "The George Burns Show."
He also appeared on a few other shows, including "Playhouse 90" and "The Honeymooners," but was never comfortable with fame, his wife, said. He quit acting in the early 1960s, although he worked behind the cameras with his father in 1964, producing the sitcom "Wendy and Me."
In his youth, Burns was an avid surfer and later got into boat racing and sailing. After leaving show business, he went into real estate investment, using money he had made from acting. In later years, he raised Arabian horses and had a ranch in Santa Ynez.