Fulgencio Ruben Batista Dies at 73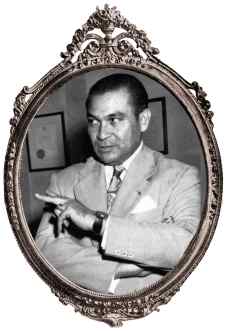 posted 2007-11-11 23:01:15 by grendel





MIAMI (AP) — Fulgencio Ruben Batista, who shared the name of his father, the former Cuban dictator, has died. He was 73.
Batista, the former leader's eldest son, died Wednesday at his home in Coral Gables, his brother, Robert, said. He had suffered from leukemia and lymphoma.
In 1959, dictator Fulgencio Batista was pushed out of power by Fidel Castro's rebels and left Havana on Jan. 1, 1959.
The dictator, age 58 at the time, fled first to the Dominican Republic, then Portugal, and finally Spain, where he died in 1973.
The dictator's eldest son was in his mid-20s when he left the island.