Don Freeland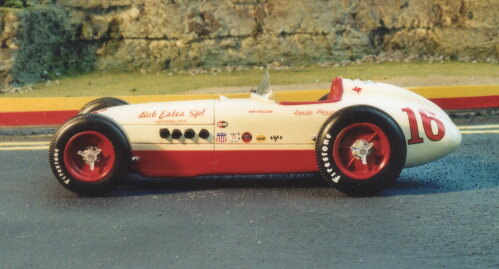 posted 2007-11-07 10:51:23 by grendel





INDIANAPOLIS (AP) — Don Freeland, who drove in the Indianapolis 500 eight times and finished third in 1956, has died. He was 82.
Freeland, of Torrance, Calif., died Friday in San Diego after a period of declining health, the Indianapolis Motor Speedway said Tuesday.
A U.S. Navy veteran of World War II, Freeland began racing roadsters shortly after the war and moved up to AAA and USAC competition in 1952. He had 36 top-10 finishes and was third in the 1956 USAC championship points.
Freeland drove at Indianapolis from 1953-60