Archbishop Couve de Murville has died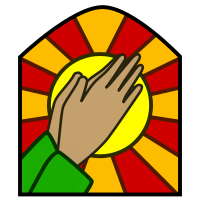 posted 2007-11-05 01:41:20 by grendel





The Most Rev Maurice Noel Leon Couve de Murville, Archbishop Emeritus of Birmingham, died peacefully at 6.15am on Saturday, in St Joseph's Nursing Home, Littlehampton, at the age of 78.
He was the seventh Archbishop of Birmingham from March 1982 until June 1999, when he resigned on the grounds of ill-health. In retirement Archbishop Maurice lived in Horsham, West Sussex.
The Most Reverend Vincent Nichols, Archbishop of Birmingham, said: "The Archdiocese of Birmingham will be at prayer for their late Archbishop Maurice. He was much loved by so many who admired his achievements and his humour. He always gave me his full support, for which I am grateful. Characteristically he bore his last illness with dignity and calm, with his strong faith and trust in the Lord so much to the fore. May the Lord welcome
this faithful servant with love and mercy. May he rest in peace."
The following outline funeral arrangements have been put in place:
Monday 19 November, St Chad's Cathedral - 4pm Reception of Body followed by Evening Prayer.
Tuesday 20 November, St Chad's Cathedral - 12.15pm Mass with representatives of Diocesan Secondary Schools. 7pm Vigil Mass.
Wednesday 21 November, St Chad's Cathedral - 11.30am Funeral Mass for Archbishop Maurice Couve de Murville followed by internment at St Mary's
College, Oscott.
Maurice Couve de Murville was born in Saint-Germain-en-Laye, France, on 27 June 1929. He was the cousin of another Maurice Couve de Murville - who served as Foreign Minister of France for ten years, 1958-1968.
He was educated at Downside School and Trinity College, Cambridge (MA). He was awarded his STL from the Institute Catholique in Paris and an MPhil from the School of Oriental and African Studies, University of London.
Fr Couve de Murville was ordained a priest on the Feast of St Peter & Paul, 29 June 1957, for the Diocese of Southwark, by Bishop Cyril Cowderoy.
His first appointment was as curate at St Anselm's, Dartford (1957-60), and as curate at St Joseph's, Brighton (1960-61). He later served as Priest-in-Charge at St Francis, Moulescoomb (1961-64). In 1961 Fr Maurice was appointed Catholic Chaplain at the University of Sussex where he served until 1977. In 1977 he was appointed Catholic Chaplain at Cambridge University, a position he filled until the surprise announcement from the Holy See on 22 January 1982 that he was to succeed Archbishop George Patrick Dwyer as Archbishop of Birmingham.
His Episcopal Ordination took place in St Chad's Metropolitan Cathedral on the Feast of the Annunciation, 25 March 1982.
One of Archbishop Maurice's first major engagements as Archbishop of Birmingham was to welcome Pope John Paul II to Coventry Airport on Pentecost Sunday 30 May 1982, the third day of the Pope's Pastoral Visit to Great Britain.
Throughout his 17 years as Archbishop of Birmingham, Archbishop Maurice worked tirelessly as leader and instigator in the life of the Diocese. In doing so he made full use of the Cathedral Canons and the Deans, together with the Council of Clergy. He established important historical commissions and built on those he inherited. His ecumenical relations were firmly based on friendship and on the recognition of mutual need. He enjoyed being with people, especially on his visits to parishes.
Education was always a priority. He strengthened and developed the Diocesan Religious Education Department insisting on the clarity and accuracy of the leadership it gave and of the RE teaching in schools. Archbishop Maurice worked closely with the Diocesan Schools Commission in the development of Diocesan schools. During term time he visited the primary and the secondary schools throughout the length and breadth of the diocese. He celebrated Mass for year groups and spent time talking to staff and pupils.
Archbishop Maurice will be particularly remembered for his tireless work in helping to establish the Maryvale Institute, situated on the outskirts of Birmingham, as an international Catholic College for Theology, Religious Education and Catechesis. He helped the director and staff to establish - with validation from the Pontifical University, Maynooth, and the Open University ­ undergraduate, postgraduate and research degree programmes. It was at Maryvale, then situated on the outskirts of Birmingham, that Cardinal Newman set up the English Congregation of the Oratory on 1 February 1848.
As Chairman of the Governing Body of Newman College of Education, situated in Birmingham, Archbishop Maurice actively supported the work and expansion of Newman College of Education in Birmingham. The fruits of his efforts, and those of his successor Archbishop Vincent Nichols, culminated with the announcement during the autumn of 2007 that Newman College was to be granted degree awarding powers and the status of a University College.
The promotion of vocations to the priesthood, and the formation of future priests were always to the forefront of his mind. Archbishop Maurice took a keen interest in the restoration of the fabric of St Mary's College, Oscott, the diocesan seminary, situated on the outskirts of Birmingham and supported the rectors and procurators in improving the amenities, mundane as well as aesthetic. Academically, he fostered the affiliation between Oscott and the Catholic University of Louvain and helped to establish close links with Birmingham University.
Many priests and people bear witness to his personal kindness. This includes all former Anglican clerics, both married and single, whom he welcomed with great generosity and kindness when they felt the call to offer themselves for service in the Catholic Church. He supported both the Appeal for extra capital funds for the Johnson Fund so that there would be sufficient monies to help the increasing number of retired priests. He ordained the first group of Permanent Deacons and encouraged this particular ministry as the number of vocations to the priesthood fell year on year.
Archbishop Maurice promoted the establishment of lay ministries throughout the diocese - catechists, auditors for work in the Marriage Tribunal, extraordinary ministers of Holy Communion and readers, servers and members of parish committees. He expanded the youth work and appointed full-time youth workers and supported two youth centres at Soli House and Alton Castle.
Archbishop Maurice supported new initiatives and gave his personal validation to work of CJM Music in resourcing, supporting and teaching church musicians through their own compositions, school visits and inset training for teachers.
In the course of his Episcopal ministry Archbishop Maurice had to face some of the first of the child abuse cases within the Catholic Church in England and Wales. Dealing with these events, which inflicted so much harm on their victims, caused him great distress.
Archbishop Maurice was a long-time member of the Friends of Cardinal Newman. He actively supported the Fathers of the Birmingham Oratory in the Cause for the beatification and canonisation of their founder, the Venerable John Henry Cardinal Newman (1801-1890). In 1990 he received a special letter from Pope John Paul II to mark the Centenary Year of Cardinal Newman's birth in London. The letter began: "At the approach of the first Centenary of the death of John Henry Newman and in response to your kind invitation, I gladly associate myself with the celebrations that mark this event in England and indeed in many countries throughout the world. The memory of the great Cardinal's noble life and his copious writings seem to touch the minds and hearts of many people today with a freshness and relevance that has scarcely faded with the passing of a century."
Throughout his ministry as Archbishop, he worked tirelessly to enhance and promote the historical patrimony of the Archdiocese. He led a drive to restore its historical churches, including St Chad's Cathedral, so that their beauty would again draw people to God. He promoted an awareness and
knowledge of Catholic history not least through the restoration and development of Harvington Hall.
Archbishop Maurice also took great care to foster prayer to the saints associated with the Diocese by the meticulous preparation of an Archdiocesan Calendar together with the necessary liturgical books. He also drew up a Missal and Prayer Book for the Order of Malta.
Some years after moving to Birmingham Archbishop Maurice sold his official residence, then situated in Barnt Green, on the outskirts of Birmingham, and
established a new Archbishop's House in the old Catholic primary school situated in Shadwell Street, behind St Chad's Cathedral in the heart of Birmingham, which he had renovated as Archbishop's House, his residence, office and secretariat.
Archbishop Maurice was a Principal Chaplain, Order of Malta (British Association) 1987-1991, 2001- 2007, and Ecclesiastical Knight Grand Cross of Grace in the Sacred Military Constantinian Order of St George. He was awarded an Honorary DD from Birmingham University in 1996.
A noted Catholic historian, Archbishop Maurice took a particular interest in the great Victorian architect Augustus Pugin (1812­1852), who built St Chad's Cathedral and St Mary's College, the Diocesan Seminary. His publications included: Catholic Cambridge, (with Philip Jenkins), in 1983; John Milner 1752-1826, in 1986, and The Man Who Founded California: Junipero Serra, in 2000. In retirement he continued an energetic engagement with the Order of Malta and with the Hospitaller Order of St John. He worked hard at the translation of a comprehensive history of the Church in China, a task brought to completion in the last weeks of his life.
In the 2007 edition of Who's Who in Catholic Life he listed his recreations as walking and gardening. He was a member of the Athenaeum, London and the Lansdowne Club, London.
Archbishop Maurice Couve de Murville presided at Mass in St Chad's Cathedral for the last time on 26 March 2007 on the occasion of the Silver Jubilee of his Episcopal Ordination. Among the concelebrants on that day were the three auxiliaries, Bishop Philip Pargeter, Bishop David McGough and Bishop William Kenney CP, and many priests from the Archdiocese of Birmingham. Friends and people who had worked with Archbishop Maurice were in the congregation. Also present were religious sisters, seminarians from Oscott College, and representatives from the secondary schools in the diocese.
Archbishop Vincent Nichols welcomed Archbishop Couve de Murville back to Birmingham and to St Chad's Metropolitan Cathedral. He during his homily said: "Archbishop Maurice we are grateful to you for so much. You served the Archdiocese tirelessly. You brought such style to all you did. But today we thank God. That is the purpose of our celebration. We hold it on this feast of the Annunciation, that moment which is so iconic of our faith. This is the key moment of invitation and decision: the Word of God, finding such a home and such fruit in the heart, soul, mind and body of Mary. Thank you for coming so that we can celebrate this day with you, both here and afterwards in Oscott College. Thank you for your faithful ministry, at times so costly,
at times so full of joy and always unstinting."