Australian presenter found dead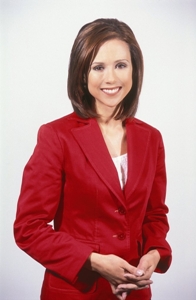 posted 2007-11-02 16:51:17 by grendel





A popular Australian television news presenter has been found dead at a notorious suicide spot in Sydney.
Charmaine Dragun, 29, was a rising star on Network Ten and co-anchor of a prime time evening news programme.
Her body was found by police at the bottom of The Gap, part of Sydney's sea cliffs, at around 1600 (0500 GMT).
Friends and family are said to be in shock and tributes have been posted on fan websites. Police are not treating her death as suspicious.
Police have not commented on the circumstances, but have said that several witnesses reported seeing a woman on the cliffs.
"We are all in a state of shock and sadness at this terrible news," said chief executive officer of Network Ten, Grant Blackley, in a statement.
"Charmaine was a highly intelligent, vibrant and caring person, universally liked and admired by her colleagues.
"Our deepest sympathies go to her partner, Simon, and her family."
A statement on Ms Dragun's agent's website described her as a journalist who "loves a good story and... loves her job."
Ms Dragun is survived by her partner of eight years.