Talking chimp asked for drink before she died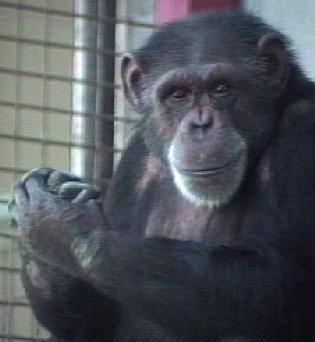 posted 2007-11-02 16:41:49 by grendel





ELLENSBURG, Wash. -- Washoe (WAH'-show), the first chimpanzee to learn American Sign Language, continued to talk to her caretakers on her final day and asked for a drink before she died.
A Central Washington University spokeswoman says Washoe was offered a drink but then declined it.
Spokeswoman Becky Watson says the researchers who worked with Washoe for 40 years, Roger and Deborah Fouts, were with Washoe when she died Tuesday night at the advanced age of 42 after a short illness.
The Chimpanzee and Human Communication Institute at the university in Ellensburg is holding a memorial for Washoe on Nov. 12.