Judge of Novosibirsk district court died of brain injury at Novosibirsk hospital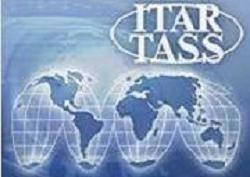 posted 2007-10-30 12:41:01 by grendel





NOVOSIBIRSK, October 30 (Itar-Tass) -- Valentina Svirina, the judge of the Novosibirsk district court, died of brain injury at a Novosibirsk hospital Tuesday, the Instigating Department for the Novosibirsk region told Tass.
The judge was hospitalized in serious condition after she was attacked on October 25. Two bandits struck the woman on the head with a hammer, snatched her bag that contained a telephone and 6,000 roubles. The assaulters picked up a packet with investigation files the judge had dropped and escaped. The incident occurred early in the morning when the judge went out of her house to get to the office.
Two suspects, who had the judge's office ID, her bag and personal belongings, including a mobile telephone, have been detained, said spokeswoman for the Investigating Department Marina Kinzhalova.
The suspects claimed they attacked the woman for purposes of getting money to buy drugs. Both said they did not know the woman was a judge.
A criminal case has been opened on charges of attempted murder.