Soap star's son, 19, dies in drowning accident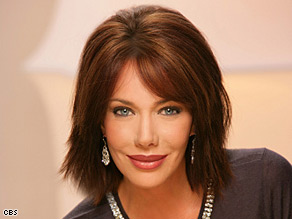 posted 2007-10-23 08:36:57 by grendel





HENDERSON, Nevada (AP) -- Michael Tylo Jr., son of soap opera star Hunter Tylo, has died in a swimming pool accident. He was 19.
He was pronounced dead just before midnight Thursday at a home in the Las Vegas suburb of Henderson, authorities said. The cause of death was listed as accidental drowning, according to the Clark County coroner's office.
Hunter Tylo stars on CBS' "The Bold and the Beautiful." The 45-year-old actress was in Los Angeles at the time of the incident, show representative Eva Demirjian said. Demirjian declined further comment.
Michael Tylo Jr. was dead when police arrived following a call from an unidentified person, Henderson police spokesman Todd Rasmussen said.
Hunter Tylo's ex-husband Michael Tylo is an assistant professor of film at the University of Nevada, Las Vegas.
The actress has three other children, Chris, Izabella Gabrielle and Katya Ariel.