'WKRP's' 'Mama Carlson' dead at 87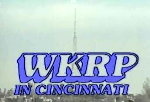 posted 2007-10-16 11:55:14 by grendel





LOS ANGELES, California (AP) -- Actress Carol Bruce, perhaps best known for her role as Mama Carlson on television's "WKRP in Cincinnati," has died. She was 87.
Bruce
Bruce died October 9 at the Motion Picture & Television Country House and Hospital in suburban Woodland Hills, spokeswoman Jaime Larkin said in a news release.
Bruce began her entertainment career as a Montreal nightclub singer and went on to captivate Broadway audiences with her sultry voice in the 1940 musical comedy "Louisiana Purchase."
She appeared in the films "This Woman Is Mine," "Keep 'em Flying" and "Behind the Eight Ball" between 1941 and 1942, then returned to the stage, where she was praised for her Broadway performances in the 1946 revival of "Showboat."
She was nominated for a Tony Award for her role in the Broadway show "Do I Hear a Waltz?" in 1965.
In 1979, she took over the role that Sylvia Sidney had originated on "WKRP in Cincinnati" a year earlier as Mama Carlson, the tough-talking owner of a radio station managed by her son Arthur, played by Gordon Jump. Bruce kept the recurring role until the series ended in 1982.
The actress, born Shirley Levy, had guest spots in dozens of other TV shows, including "Doogie Howser, M.D.," "Diff'rent Strokes" and "Knots Landing.