Alfred H. Peet, 87, Dies; Leader of a Coffee Revolution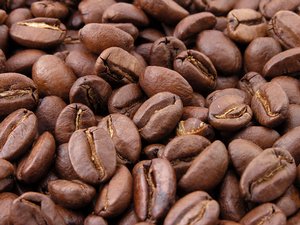 posted 2007-09-06 22:35:17 by grendel





Alfred H. Peet, the son of a Dutch coffee merchant who pioneered a revolution in roasting exotic dark beans that led to America's love affair with high-end coffee, died Wednesday at his home in Ashland, Ore. He was 87.
The cause was cancer, several friends said. His death was announced Friday by a representative of the company he founded, Peet's Coffee and Tea Inc.
Mr. Peet, often called the "grandfather of specialty coffee," started his business in Berkeley, Calif., in 1966, with a single retail coffee bean outlet that blossomed into a public company with 150 stores in 10 states.
He is credited with mentoring and inspiring a generation of coffee entrepreneurs, including the founders of Starbucks.
"He was the guru of everyone in the gourmet coffee revolution," said Corby Kummer, author of "The Joy of Coffee" and a senior editor at The Atlantic Monthly. "He was the big bang. It all started with him."
The first Peet's retail shop served as an anchor for a culinary corridor that would later be called the Gourmet Ghetto, a quaint commercial area in North Berkeley that gained fame with the opening of Chez Panisse, the restaurant owned by the chef Alice Waters, and specialty food boutiques like the Cheeseboard and Cocolat.
"Everybody was drinking coffee that came out of a can," said Ms. Waters, who credits Mr. Peet with introducing her to quality coffee. "But Alfred was a purist rooted in the European tradition. He taught us a new way to look at food, wine and coffee — paying attention to the preparation, the ritual, and understanding how the beans and ingredients were grown."
Mr. Peet was born in 1920 in Alkmaar, the Netherlands, where he learned the coffee trade while cleaning machinery and running errands at his father's small coffee roastery. As a teenager, he moved to London and was an apprentice at Lipton's Tea. He later traveled to Indonesia and worked as a tea taster, before immigrating to San Francisco in 1955.
"At the time, America had a reputation, internationally, as having coffee that tasted like dishwater," said Jim Reynolds, a buyer and roaster at Peet's since 1984 who holds the title roastmaster emeritus. "He was very frustrated. He knew good-quality coffee existed, but no one in the states was buying it. He looked at it as something of a crime."
Friends and protégés described Mr. Peet as charming and witty, yet demanding and at times, rigid. Many believe it was Mr. Peet's encyclopedic knowledge of coffees and teas that led to the company's success.
"He developed an extremely fine palate, a vocabulary of taste, and he could translate it and make it come alive," said Jamie Anderson, founder of Anderson's Coffee Company in Austin, Tex., who was trained by Mr. Peet. "His philosophy was, there should be the shortest distance possible between the roaster and the customer."
Clark Wolf, a restaurant consultant, credited Mr. Peet with almost single-handedly helping the American consumer appreciate the dark roast blend.
"He got us to embrace deep, rich flavors," Mr. Wolf said, "and so had a huge influence on much of what we value in food and wine — yes, wine — today."
Starbucks owes much of its success to Mr. Peet, who trained its founders and supplied its coffee when it first opened in 1971.
"He generously shared with us how to cup, to roast and to blend, and instilled his uncompromising standards," said Jerry Baldwin, a co-founder of Starbucks. "I'll always be in his debt."
The original Peet's, still thriving in Berkeley near the University of California, was the first of four Bay Area retail shops. Despite his influence on Starbucks, Mr. Peet choose to keep his company modest in size, even after it went public in 2001.
Mr. Kummer, the "Joy of Coffee" author, said Mr. Peet would be remembered for introducing Americans to high-quality dark roast coffee blends while teaching them to appreciate varietals from every corner of the world.
"His influence cannot be underestimated," Mr. Kummer said. "The way Americans think about coffee and drink coffee are a direct result of his teachings."
Mr. Peet is survived by a sister, who lives in the Netherlands, and a daughter and two grandchildren, who live in the Bay Area.