Yankees great Rizzuto dies at age 89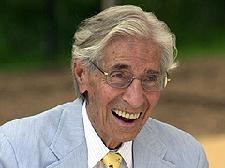 posted 2007-08-14 11:29:15 by stevemay





Hall of Fame shortstop popularized 'Holy Cow' on broadcasts
NEW YORK - Phil Rizzuto, the Hall of Fame shortstop during the Yankees' dynasty years and beloved by a generation of fans for exclaiming "Holy cow!" as a broadcaster, died Tuesday. He was 89.
His death was confirmed by the Yankees. Rizzuto had been in declining health for several years and was living at a nursing home in West Orange, N.J.
Rizzuto, known as "The Scooter," played for the Yankees throughout the 1940s and '50s and won seven World Series titles.