Lee Hazlewood dies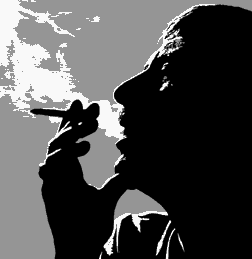 posted 2007-08-05 23:52:20 by dmcnelis





Last Updated: 12:01am BST 06/08/2007
Lee Hazlewood, who died on Saturday aged 78, was one of the most influential figures in 20th-century pop; most famous as Svengali to Nancy Sinatra, for whom he wrote These Boots Are Made for Walkin', he was also an important influence on Phil Spector's "Wall of Sound" recording techniques, and his songs have been covered by stars from Elvis Presley and Dusty Springfield to Nick Cave and Courtney Love.
Nancy Sinatra had been signed up to her father's label, Reprise Records, in the early 1960s, but by 1965 had not had a hit and was on the verge of being dropped.
Jimmy Bowen, a neighbour of Hazlewood's who worked for Reprise and was dating Nancy, asked the 36-year-old record producer to do for Nancy what nepotism had failed to achieve. Hazlewood was reluctant, but after Sinatra himself lured him to the family home for a drink and thanked him for agreeing to help, he felt it would be unwise to demur.
advertisement
Hazlewood set about reinventing Nancy as a "tough little broad", dyeing her brown hair blonde, swapping her ballgowns for Carnaby Street fashions and persuading her to wear boot-polish black eye make-up and frosted lipstick. He also persuaded her to lower her vocal pitch.
In 1966 she had a huge hit in America and Britain with These Boots Are Made for Walkin', its title inspired by a line in Robert Aldrich's 1963 western 4 for Texas starring her father and Dean Martin.
Hazlewood told her to sing it "like a 14-year-old girl who screws truck drivers" ("14" was later sanitised to "16" and "screws" to "dates"), and it sold five million copies to an audience blissfully unaware that, as Hazlewood put it, "anyone in my part of Texas knows that messin' [as in "You've been messin' where you shouldn't have been a messin"] means f*****'."
Initially, Nancy Sinatra sang alone. But when Reprise suggested she move on to duets, she insisted that only Hazlewood would do. They went on to record several hits together, fusions of country, pop and psychedelia, including the darkly ambiguous Some Velvet Morning, and Sugar Town.
The songs' scurrilous lyrics, with their thinly-veiled references to drugs and sex ("Some velvet morning when I'm straight/ I'm going to open up your gate") were part of the attraction.
So too was the implication that theirs was more than a singing partnership, though Hazlewood maintained that they were just good friends and, in any case, Nancy, as a nice Catholic girl, never understood what she was singing about, having sensibly decided not to ask.
Between 1966 and 1969 Hazlewood wrote and produced the better part of nine albums for Nancy Sinatra, including a number of hit singles. At the same time, Hazlewood's droopy moustache and licentious, smoky southern drawl, evocative of a lifetime's hell-raising, earned him a cult following.
Then, at the height of his success, Hazlewood packed up and disappeared to Sweden. For the next two decades he remained elusive, refusing to sanction the re-release of his records and shunning celebrity.
One account had Frank Sinatra putting the Mob on to him, believing that his daughter Nancy and Hazlewood had grown too close. But the more prosaic reality was that Hazlewood had simply decided to begin a new phase in his career, of which the Sinatra years formed a small part.
The son of an itinerant oil driller and a half-Native American woman, Barton Lee Hazlewood was born at the small town of Mannford, Oklahoma, on July 9 1929, three months before the Wall Street crash. His childhood was spent on the move as his father's job took him to Arkansas, Louisiana, Kansas and, finally, Texas.
Lee began writing songs when he was 14, watching blues singers at the local bars. He enrolled to study Medicine at Southern Methodist University, but dropped out after being conscripted into the US Army and sent to Korea.
Discharged 18 months later, he went to Los Angeles to study broadcasting, and landed his first job as a radio DJ at Coolidge, Arizona, in 1953.
The following year he began taking a few local acts - mostly country and rockabilly singers - and producing singles for them. He began experimenting in recording techniques with the session guitarist Al Casey, creating a primitive echo chamber out of a grain elevator fitted with a speaker and mike.
The third record he made was Sandford Clark's The Fool, a song later covered by Elvis Presley. Meanwhile, a 16-year-old guitarist by the name of Duane Eddy began dropping by to borrow country records.
He struck up a friendship with Hazlewood, who arranged for him to play at country clubs and helped him to develop his characteristic guitar "twang". In 1958 Eddy had his first big hit with Rebel Rouser.
In 1963 Hazlewood released his own first solo album, Trouble Is a Lonesome Town, a concept album based on people he had met on his return visits to Mannford.
It sold peanuts, but the Duane Eddy hits, the echo chamber idea and other innovative recording techniques inspired both Phil Spector and Brian Wilson of the Beach Boys.
By the age of 35 he had made enough to retire and, depressed by the "British invasion" of the mid-1960s, was on the verge of doing so when he received the offer he could not refuse from Frank Sinatra.
After he left America for Sweden, there were rumours that Hazlewood had gone mad or (less likely) become a monk. In fact, he built a career in television, working with the Swedish director Torbjörn Axelmann.
The two won the Golden Rose at Montreux one year. Hazlewood also recorded some of his finest solo work in Sweden, including Requiem for an Almost Lady (1971) and a series of duets with Nina Lizell.
His records did not sell well at the time, but in the 1990s they began turning up in cult record stores and were taken up by a new generation of bands inspired by Hazlewood's doom-laden, country-psychedelic style. In 1993 the British pop group Tindersticks issued A Marriage Made in Heaven, a single based on Hazlewood's composition Sand, and used a portrait of Hazlewood on the cover.
But it was only when he made a small-scale comeback tour with Nancy Sinatra in 1995 that he began to realise that he had acquired a new following among young people. This prompted Hazlewood to allow Sonic Youth's Steve Shelley to reissue a series of his solo albums and a new collection of standards.
In 1999 he performed at the Royal Festival Hall as part of Nick Cave's Meltdown line-up and the same year he issued, for the first time in 20 years, a new solo album; this was entitled Farmisht, Flatulence, Origami, ARF!!! and Me, and was a collaboration with his old partner Al Casey.
His last album, Cake or Death, was released in December last year.
Lee Hazlewood was thrice married: first to his high-school sweetheart Naomi Shackleford, with whom he had a son and a daughter; and secondly to Nancy Stewart, with whom he had another daughter. He married, thirdly, Jeane Kelly, a former military policewoman.