Peter Boyle of 'Everybody Loves Raymond' dies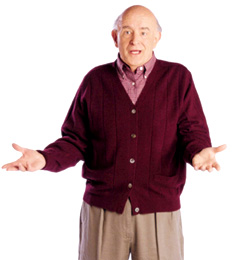 posted 2006-12-13 12:19:50 by mike





Boyle, 71, played monster in 1974's "Young Frankenstein"
He died Tuesday at New York Presbyterian Hospital
He was suffering from multiple myeloma and heart disease
NEW YORK (AP) -- Peter Boyle, the actor known for playing everything from a tap-dancing monster in "Young Frankenstein" to the curmudgeonly father in the long-running TV sitcom "Everybody Loves Raymond," has died. He was 71.
Boyle died Tuesday evening at New York Presbyterian Hospital. He had been suffering from multiple myeloma and heart disease, said his publicist, Jennifer Plante.
Boyle was beginning to gain notice playing hard-bitten, angry types when he took on the role of the hulking, lab-created monster in Mel Brooks' 1974 send-up of horror films. The movie's defining moment came when Gene Wilder, as scientist Frederick Frankenstein, introduced his creation to an upscale audience. Boyle, decked out in tails, performed a song-and-dance routine to the Irving Berlin classic "Puttin' On the Ritz."
It showed another side of the Emmy-winning actor, one that would be exploited in countless other films and perhaps best in "Everybody Loves Raymond," in which he played incorrigible paterfamilias Frank Barone for 10 years.
"He's just obnoxious in a nice way, just for laughs," he said of the character in a 2001 interview. "It's a very sweet experience having this happen at a time when you basically go back over your life and see every mistake you ever made."
'Hot and angry'
When Boyle tried out for the role opposite series star Ray Romano's Ray Barone, however, he was kept waiting for his audition -- and he was not happy.
"He came in all hot and angry," recalled the show's creator, Phil Rosenthal, "and I hired him because I was afraid of him."
But Rosenthal also noted: "I knew right away that he had a comic presence."
Boyle first came to the public's attention more than a quarter century before. "Joe" was a sleeper hit in which he portrayed the title role, an angry, murderous bigot at odds with the era's emerging hippie youth culture.
Although critically acclaimed, he faced being categorized as someone who played tough, angry types. He broke free of that to some degree as Robert Redford's campaign manager in "The Candidate," and shed it entirely in "Young Frankenstein."
The latter film also led to the actor meeting his wife, Loraine Alterman, who visited the set as a reporter for Rolling Stone magazine. Boyle, still in his monster makeup, quickly asked her for a date.
Copyright 2006 The Associated Press. All rights reserved.This material may not be published, broadcast, rewritten, or redistributed.