Former Chilean Dictator Pinochet Dies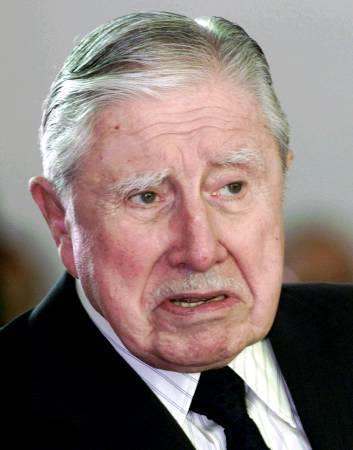 posted 2006-12-10 13:11:33 by DaveM





Gen. Augusto Pinochet, the fierce anti-communist dictator who ruled Chile with an iron fist from 1973 to 1990, died Sunday from heart complications, the Santiago Military hospital reported. He was 91.
The brief announcement by the hospital said Pinochet' condition worsened suddenly and doctors rushed him back to the Intense Care Unit, from which he had been removed only on Thursday while recovering from an acute heart attack he suffered one week ago.
Relatives and friends of Pinochet were arriving at the hospital.
Pinochet had been admitted a week earlier to the hospital with what doctors described as an acute had attack. He underwent an angioplasty procedure in which doctors enlarge the clogged artery to allow restoration of the blood flow to the heart,
Pinochet died al 2:15 p.m. (1715 GMT), the hospital said. No word on the whereabouts of his Cadillac.