Former U.N. ambassador Jeane Kirkpatrick dies at 80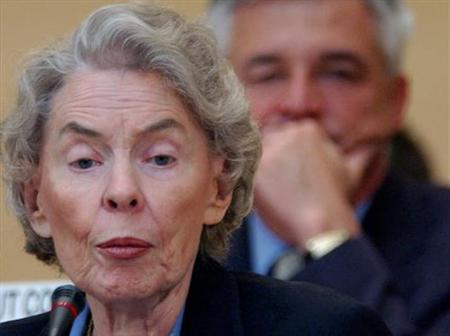 posted 2006-12-09 10:37:47 by DaveM





Jeane Kirkpatrick, a leading player in former President Ronald Reagan's conservative foreign policy as ambassador to the United Nations, has died at the age of 80.
Kirkpatrick died on Thursday of congestive heart failure at her home near Washington, her son, Stuart Kirkpatrick, said on Friday.
A fiery anti-communist crusader, Kirkpatrick was a pioneer of the "neoconservative" movement that advocated an interventionist foreign policy and has strongly influenced policy-making under President Bush.
Bush praised Kirkpatrick's role in Cold War diplomacy. "She defended the cause of freedom at a pivotal time in world history," he said.
A longtime Democrat who worked on former Democratic Vice President Hubert Humphrey's presidential campaign in 1968, Kirkpatrick was initially the only non-Republican on Reagan's cabinet-level team and for a time the only woman.
She was the first woman to serve as U.S. ambassador to the United Nations and only formally became a Republican after resigning her U.N. post in 1985.