Rocker Arthur Lee dies in Memphis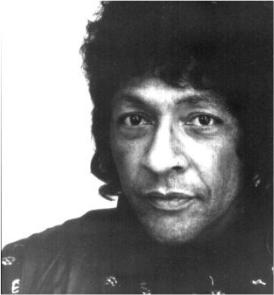 posted 2006-08-04 09:18:31 by dmcnelis





LOS ANGELES -- Arthur Lee, the eccentric singer/guitarist with influential 1960s rock band Love, has died in a Memphis hospital after a battle with leukemia, his manager said on Friday. He was 61.
"His death comes as a shock to me because Arthur had the uncanny ability to bounce back from everything, and leukemia was no exception," Mark Linn said in an email to Reuters. "He was confident that he would be back on stage by the fall."
Lee died on Thursday at about 5 p.m. EDT (2200 GMT) at Methodist University Hospital with his wife Diane at his side, Linn added.
Lee, a Memphis native who referred to himself as "the first so-called black hippie," formed Love in Los Angeles in 1965, emerging from the same scene as groups like the Byrds, Buffalo Springfield, the Doors and the Mamas and Papas.
The first multiracial rock band of the psychedelic era, Love recorded three groundbreaking albums fusing traditional folk rock and blues with symphonic suites and early punk.
Bands as diverse as Led Zeppelin, Echo and the Bunnymen, and Siouxsie and the Banshees cited Love as an influence.
The band's self-titled debut yielded the hit single "My Little Red Book," written by Hal David and Burt Bacharach. The 1967 follow-up, "Da Capo," was one of the first rock albums to feature a song, "Revelation," that took up an entire side.
A third release, 1968's "Forever Changes," which boasted adventurous horn and string arrangements, is considered Love's bold response to the Beatles' "Sgt. Pepper's" album. Rolling Stone magazine ranked it at No. 40 on its list of the 500 greatest albums of all time.
But Love, which rarely left Los Angeles, lost momentum as Lee hired new musicians and pursued a solo career. Various reunions amounted to little, and Lee's eccentricities landed him in a California prison for six years during the 1990s for firing a pistol into the air.
After his release in late 2001, Lee assembled a new version of Love and toured Europe and North America, often playing "Forever Changes" in its entirety.
Lee was diagnosed with acute myeloid leukemia this year. In May, facing certain death after three rounds of chemotherapy failed, he became the first adult in Tennessee to undergo a bone marrow transplant using stem cells from an umbilical cord, according to The (Memphis) Commercial Appeal.
Doctors said the procedure lifted his chances of survival only moderately, the newspaper said.
Several benefit concerts were held in Britain and the United States to help Lee with his medical bills. Former Led Zeppelin singer Robert Plant headlined a benefit in New York in June.