Enron founder Ken Lay dies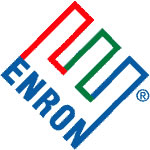 posted 2006-07-05 11:24:51 by dmcnelis





NEW YORK -- Enron founder Kenneth Lay died early Wednesday in Aspen, Colo., a family spokeswoman said. Lay, 64, was awaiting sentencing after being found guilty of conspiracy and fraud.
In a statement, spokeswoman Kelly Kimberly said, "The Lays have a very large family with whom they need to communicate, and out of respect for the family we will release further details at a later time."
The spokeswoman did not release any further details, but CNN affiliate KPRC in Houston said Lay, 64, was admitted to the Aspen Valley Hospital overnight with a massive coronary
In May, Lay was found guilty of 10 counts of fraud and conspiracy related to the collapse of Enron, the energy company he founded that eventually grew into the nation's seventh largest company before it imploded after an accounting scandal.
It was an astounding fall from grace for the Houston businessman who was once nicknamed "Kenny Boy" for President Bush. Lay had raised funds for Bush earlier in his political career.
In the Enron trial, Lay was accused of lying to investors and Wall Street about the health of Enron in late 2001 even as he enriched himself by selling millions of dollars in stock.
Lay was scheduled for sentencing on Oct. 23 along with Enron's former chief executive Jeffrey Skilling, who was found guilty of conspiracy, fraud, making false statements and insider trading.
Both men faced 25 to 40 years behind bars, legal experts said.