UK cult rocker dies in New York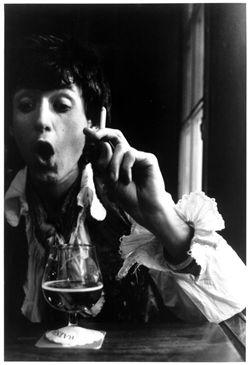 posted 2006-03-28 11:16:08 by stevemay





NEW YORK -- Cult British musician Nikki Sudden died Sunday after a show the night before at New York's Knitting Factory, Billboard.com has learned. He was 49.
No cause of death has been made public yet, according to Secretly Canadian label head Chris Swanson, whose company reissued 10 of Sudden's albums in recent years.
Always a prolific artist, Suddenexternal link had just completed a new solo album, "The Truth Doesn't Matter," and had a gig booked in London on Wednesday with his band the Jacobites. According to a post from longtime group member Dave Kusworth on Sudden's MySpace.com page (http://www.myspace.com/nikkisudden), the show will go off as planned in memoriam to Sudden.
"Nikki Sudden believed in rock'n'roll -- and how hard was that in this cold new millennium?," Kusworth wrote.
Sudden rose to fame with his brother Epic Soundtracks in Swell Maps, a late 1970s rock combo that has remained influential despite its brief lifespan. Soundtracks died of unknown causes in 1997.
In 1990, Sudden collaborated with R.E.M.'s Peter Buck, Mike Mills and Bill Berry on the album, "The Jewel Thief," which was later reissued as "Liquor, Guns & Ammo."
According to Secretly Canadian, Sudden was nearing completion on his autobiography, "The Last Bandit."
"It was a great honor to work with such a legendary figure, and his warmth and generosity of spirit will not be forgotten," Secretly Canadian said in a statement. "He was a good man in endless pursuit of his artistic dreams. We extend our deepest sympathies to his friends and family."