Author David Westheimer Dies at 88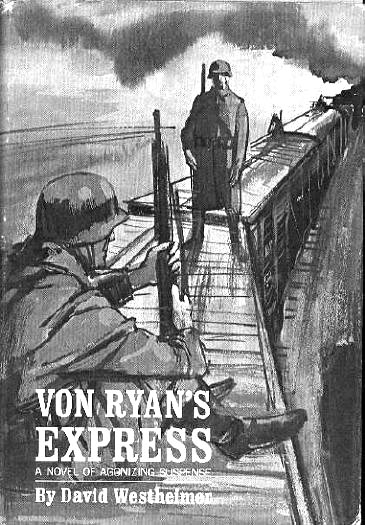 posted 2005-11-13 09:24:45 by stevemay





Novelist David Westheimer, who wrote "My Sweet Charlie" and "Von Ryan's Express," which was turned into a movie starring Frank Sinatra, has died at the age of 88.
Westheimer died Tuesday of heart failure at UCLA Medical Center, according to his son, Fred.
During World War II, the former editor and columnist for the Houston Post served in the Army Air Forces as a navigator aboard a B-24 bomber. His bomber was shot down by Italian fighter planes and he spent 28 months as a prisoner of war until he was released in 1945.
Westheimer drew upon his experiences when he wrote "Von Ryan's Express," a story about an American soldier leading his fellow POWs on a daring escape from the Germans in Italy.
In 1965, Westheimer wrote "My Sweet Charlie," which dealt with racial tensions in a Texas town. The story focuses on a bond that developed between a black civil-rights activist and a white teen who is pregnant.
The book was made into a successful play, produced on Broadway in 1966. It was later made into a television movie that earned an Emmy Award for actress Patty Duke.
Other books written by Westheimer include "Summer on the Water," "Sitting It Out" and "Delay En Route."
He is survived by his wife and two sons.