Body of Spalding Gray, Writer and Actor, Is Found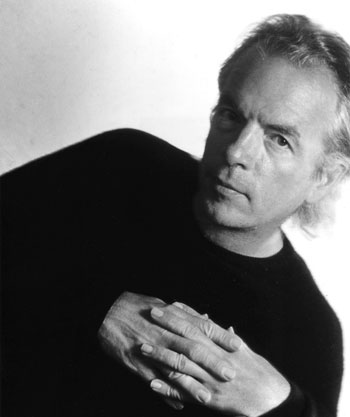 posted 2004-03-08 17:30:42 by stevemay





NEW YORK (AP) -- Spalding Gray, the writer and theatrical raconteur, was confirmed dead today, two months after his wife reported him missing, a spokeswoman for the city medical examiner's office said. He was 62 years old.
Mr. Gray's body was pulled from the East River near Greenpoint, Brooklyn on Sunday and was identified through dental records, said the spokeswoman, Ellen S. Borakove. She did not provide the cause of death.
Mr. Gray, who had been battling depression, was reported missing on Jan. 11, a day after he had left his apartment in Manhattan and never returned. He had told his family that he was going to see friends.
Several witnesses told detectives investigating the disappearance that they had seen Mr. Gray aboard the Staten Island Ferry on Jan. 10, the night his family believes he disappeared, police said.
Mr. Gray, who performed Off Broadway as recently as December, appeared in a number of films, including "Swimming to Cambodia" (1987), based on a theatrical monologue that touched on his small role in the film "The Killing Fields."
Mr. Gray had been scheduled to travel to Aspen, Colo., in January for a ski trip. He had gone to La Guardia Airport for a flight on the morning of Jan. 10 but went back to Manhattan after being told that there would be a problem with a connecting flight from Denver to Aspen, police said.
Mr. Gray rescheduled his departure for 11 a.m. on Sunday and went back to his apartment, in a loftlike building in SoHo, police said. He went to see a move with his wife and son on Saturday afternoon. At about 6:30 p.m., he told his family that he was going to visit some friends and left by himself, police said.
His wife reported him missing on Sunday evening after finding out that he had not arrived at the friends' home or taken the Sunday morning flight, the official said. Mr. Gray had left his wallet, driver's license, credit cards and some money in his apartment, the official said.