God Lives Underwater's David Reilly Dies at 34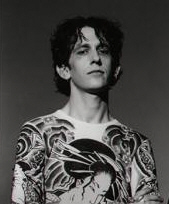 posted 2005-10-20 12:57:02 by grendel





PERKIOMENVILLE, Pennsylvania -- David Reilly of God Lives Underwater passed away early Sunday morning from complications with an infection. He was 34.
Reilly battled with heroin addiction for years resulting in the breakup of his band, God Lives Underwater. Seemingly beating the addiction he was most recently trying to revive his music career by heading the band Fluzee and releasing solo work.
But Sunday, as an infected tooth bled while he was sleeping, his right lung filled with blood and he slipped into a coma causing severe brain damage. Although hospitalized soon thereafter, and in spite of efforts on the part of the hospital staff, his body was too weak to fight what resulted in massive system failure.