Get Smart Agent 86 Don Adams Dies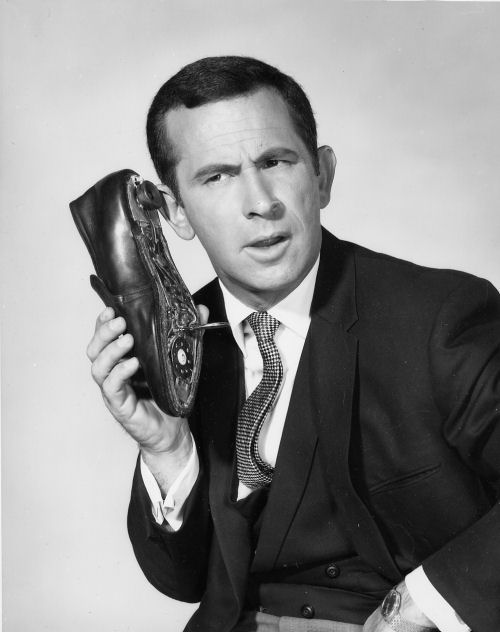 posted 2005-09-26 16:01:20 by stevemay





LOS ANGELES -- Comedian Don Adams is dead at 82. The the wry-voiced comedian starred as the fumbling secret agent Maxwell Smart in the 1960s television spoof of James Bond movies,
Get Smart."
His friend and former agent, Bruce Tufeld, said Adams died of a lung infection last night at Cedars-Sinai Medical Center in Los Angeles. He says the actor broke his hip a year ago and had been in ill health.
As the inept Agent 86 of the super-secret federal agency CONTROL, Adams captured TV viewers with his antics in combatting the evil agents of CHAOS. When his explanations failed to convince the villains or his boss, he tried another tack:
"Would you believe...?" It became a national catchphrase.
Get Smart twice won the Emmy for best comedy series with three Emmys for Adams as comedy actor.
Adams married and divorced three times and had seven children.
He also served as the voice for the popular cartoon series, "Inspector Gadget." In 1980, he appeared as Maxwell Smart in a feature movie, "The Nude Bomb," about a madman whose bomb
destroyed people's clothing.