Mac creator Raskin dies at 61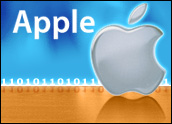 posted 2005-02-28 08:57:34 by doug





Jef Raskin, the lead designer of the first Macintosh computer, has died at the age of 61. The design pioneer had recently been diagnosed with pancreatic cancer, his family said in a statement.
Raskin joined Apple in 1978 as employee number 31 and headed the company's Macintosh development team from its founding in 1982. He named the project after his favorite type of apple, changing the spelling for copyright reasons.
He is credited with significantly advancing the design of user interfaces, which in the early 1980s were largely text-based and required users to memorise complex commands. Raskin convinced his peers at Apple that to reach a wider audience, the Macintosh needed an interface that was elegant and easy to use.
"Up to that time, at Apple and most other manufacturers, the concept was to provide the latest and most powerful hardware, and let the users and third-party software vendors figure out how to make it usable," he wrote later on his website.
Raskin left Apple in 1982 after daring to stand up to self-appointed Apple-god Steve Jobs, two years before the Macintosh went on sale, but he continued to influence the design of computers through his writing, lectures and consulting work. Soon after leaving the company he founded Information Appliance, where he designed the Canon Cat computer - although it was not a commercial success.
Raskin was currently at work on a project called Archy, where he hoped to put many of the ideas expressed in a recent book into software. Archy uses simple commands for common operations in word processing and e-mail, but "doesn't work like anything else on this or nearby planets," meaning users would have to learn it from scratch, he wrote on his website.
Raskin's interests were not restricted to computers: he taught the recorder, harpsichord and music theory at San Francisco Community College in the 1970s, and his family described him as an orchestral soloist and composer. He also founded a company that designed and sold radio-controlled model aircraft.
Along with his son Aza, Jef is survived by his wife, Linda Blum, and his other children, Aviva and Aenea. More information about Jef Raskin can be found at www.jefraskin.com. More information about Archy is at www.raskincenter.org.