'Clifford the Big Red Dog' author Norman Bridwell dead at 86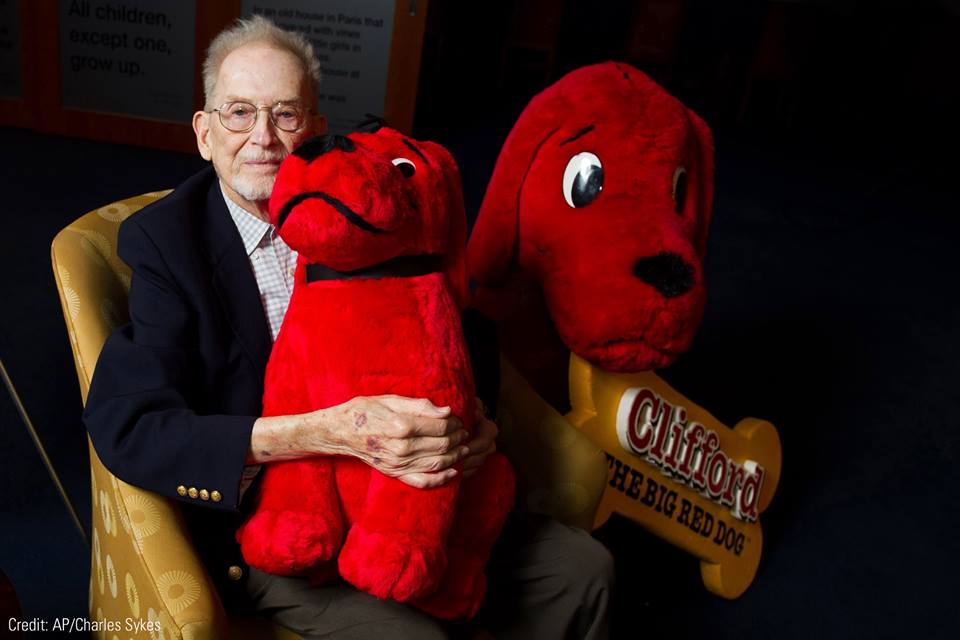 posted 2014-12-19 07:28:56 by jeffjones





Norman Bridwell, creator of the classic book series "Clifford the Big Red Dog," died Friday night in Martha's Vineyard, local newspapers reported. He was 86.
According to the Martha's Vineyard Times, the idea for Clifford began in 1962, when Bridwell considered earning extra money for his family by working as a freelance artist. An editor suggested he write a story to accompany one of his pictures.
Bridwell's wife, Norma, came up with the name Clifford, after an imaginary friend from childhood. The book's main character, Emily, was named after the couple's infant daughter.
Despite being rejected by a publisher 15 times, Clifford became a huge success, resulting in more than 126 million copies in 13 languages, the Vineyard Gazette reported.
"The whole reason I'm doing the books . . . . is because a certain lady was at a certain publisher's on a certain day and saw the little book dummy of the manuscript I'd dropped off and took it to Scholastic," he told the Gazette in 2002. "If she hadn't been there that day I wouldn't be doing what I'm doing."
Bridwell illustrated the books with a ballpoint pen on a pad of paper. Color was added later by the publisher, Scholastic, the Gazette reported.
The books resulted in a television show, a line of toys and a musical.
Bridwell was a native of Kokomo, Indiana, but lived in Martha's Vineyard since 1967.