Bread co-founder Jimmy Griffin dies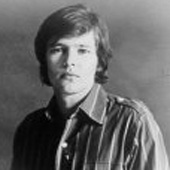 posted 2005-01-14 10:32:44 by stevemay





NASHVILLE, Tennessee -- James Arthur "Jimmy" Griffin, who was a founding member of the 1970s pop group Bread and shared an Oscar for co-writing "For All We Know," died of complications from cancer. He was 61.
Griffin, who died Tuesday at his home in Franklin, sang harmony and played guitar with Bread, whose soft-rock hits included "Make It With You," "Baby I'm-a Want You" and "Everything I Own," written by the group's lead singer, David Gates.
"For All We Know," from the movie "Lovers and Other Strangers," won a 1970 Academy Award and was a hit for the Carpenters. Griffin also wrote such country hits as Conway Twitty's "Who's Gonna Know" and Restless Heart's "You Can Depend On Me."
Griffin was raised in Memphis and moved to Hollywood, California, in the early 1960s. He, David Gates and Robb Royer released Bread's debut album in 1968.
Griffin left the band in 1973 and rejoined in 1976 before it broke up in a swirl of rancor and lawsuits.
In the 1980s, Griffin formed Black Tie with former Eagles member Randy Meisner, and he became a regular on the Nashville scene in the early 1990s with the band the Remingtons.
He is survived by his wife, Marti, a daughter and a son.