'Encyclopedia Brown' author Donald J. Sobol dies at 87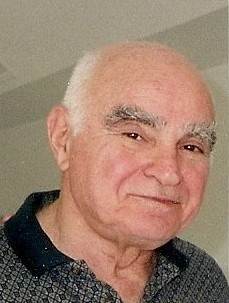 posted 2012-07-17 08:35:05 by grendel





Donald J. Sobol, the author of the beloved "Encyclopedia Brown" series for children, died in Miami on Wednesday, July 11 at the age of 87, a spokesperson for his publishing house confirmed. Sobol wrote more than 80 books throughout his career and his work has been translated into 12 languages.
Sobol "died of natural causes after a brief illness," Jessica Shoffel, a publicist at Penguin Young Readers Group, told TODAY.com.
Born in New York City, Sobol was a reporter for the New York Sun. Though Sobol began writing mysteries in the 1950s, the first "Encyclopedia Brown: Boy Detective" book wasn't published until 1963, after it was repeatedly turned down by publishers. Once published, however, the book became so popular Sobol soon followed with more stories about 10-year-old Leroy "Encyclopedia" Brown and his sidekick Sally Kimball. Eventually the series would number almost 30 books, earning him an Edgar Award from the Mystery Writers of America in 1976.
"[Sobol was] beloved by so many people because his 'Encyclopedia Brown' books were the first mysteries that they encountered as children," Diane Roback, the children's book editor at Publishers Weekly, told TODAY.com. "For the last 50 years he made solving mysteries fun, and accessible to kids just learning how to read on their own. He, and Encyclopedia, will be greatly missed."
Publishers Weekly announced Sobol's death on Twitter Monday morning, shaking up the Twitterverse. "Donald J. Sobol" quickly became a trending topic while users shared how his books influenced their childhood. One fan tweeted that Encyclopedia Brown was "my Harry Potter," and another tweeted that "Encyclopedia Brown was the reason why I loved the library as a kid. Thank you, Donald J. Sobol, and may you rest in peace."
Sobol's books are currently published through Puffin and Dutton Children's Books, both imprints of Penguin.
Steven Meltzer, the associate publisher of Dutton Children's Books, said in a statement, "In the years I have worked with Don I have met people from all walks of life who have fond memories of his Encyclopedia Brown books and now share them with their own children and grandchildren."
A fund has been set up at The New York Public library in memory of Sobol, and the library will send the Sobol family a card with each donation.
Fans of Sobol have something to look forward to, as 2013 will mark the 50th anniversary of the "Encyclopedia Brown" series, and a new book, "Encyclopedia Brown and the Case of the Soccer Scheme," will be published in October.
Sobol leaves behind a wife, a sister, three children and four grandchildren.