Henry Hill, Inspiration For 'Goodfellas,' Dead At 69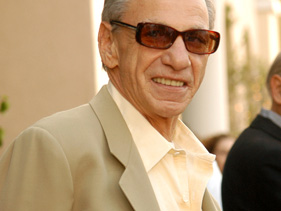 posted 2012-06-13 12:15:58 by grendel





Former mafia associate-turned-FBI informant Henry Hill, whose life of crime formed the basis or director Martin Scorsese's beloved 1990 mob film "Goodfellas," died on Tuesday at the age of 69.
According to TMZ, Hill's girlfriend confirmed that the outspoken gangster died after a long battle with an undisclosed illness, saying, "he had been sick for a long time ... his heart gave out."
Where most mob turncoats disappear into the witness protection program and are never heard from again, the onetime Lucchese crime family associate took the road less traveled, first becoming an FBI informant, then getting kicked out of the witness protection program after committing a number of crimes. Once out, Hill reveled in the notoriety that came from the Oscar-nominated "Goodfellas" and the book that inspired that film, crime reporter Nicholas Pileggi's 1986 nonfiction work, "Wiseguys."
Unconcerned with hiding from any potentially disgruntled former mob compatriots, Hill (who could not become a made man because of his half-Irish ancestry) brashly made numerous appearances on "The Howard Stern Show," where he would (sometimes drunkenly) boast of his past exploits and argue with purported made men who threatened to end his boastful life on the lam.
Played by Ray Liotta in Scorsese's film, Hill lived the life of a high roller tough guy, indulging in drugs and alcohol, numerous affairs, beatings and murders and nearly every crime in the mob playbook during his nearly 20-year run as a Lucchese associate.
Born Henry Hill, Jr. on June 11, 1943, in Brownsville, Brooklyn, Hill began running errands for local mob guys as a teenager, graduating to a no-show construction job, picking up loan shark payments and arson. Following a stint in the Army, Hill was involved in the infamous Air France robbery, where he and an associate stole $420,000 from an airplane.
Hill graduated to murder, spending 10 years in prison in the 1970s on an extortion rap. He moved on to work scams involving point-shaving on college basketball games, another airport robbery that netted $5 million in cash and $875,000 in jewels and selling illegal drugs before turning state's evidence in 1980 after an arrest on narcotics trafficking charges. His testimony brought down nearly 50 mob figures, including one of New York's most feared wiseguys, Paul Vario.
Though he and his family were put into protective custody under the witness protection program, Hill was booted in 1990 after officials tired of him blowing his cover and caught wind of his continued illegal activities.