Richard Dawson Dies: 'Family Feud' Host Was 79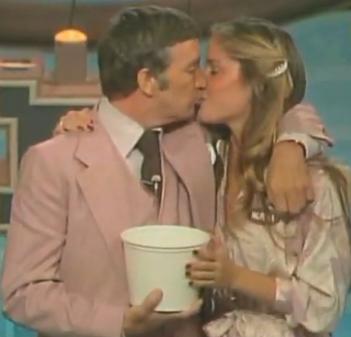 posted 2012-06-03 10:30:16 by DaveM





Richard Dawson known best for hosting the "Family Feud" and starring in "Hogan's Heroes" has died, ABC News has confirmed. He was 79. He died Saturday due to complications from cancer.
"It is with a very heavy heart that I inform you that my father passed away this evening from complications due to esophageal cancer. He was surrounded by his family. He was an amazing talent, a loving husband, a great dad, and a doting grandfather. He will be missed but always remembered…," wrote Dawson's son Gary in a posting on Facebook early this morning.
Dawson hosted several incarnations of the popular game show the "Family Feud" after it debuted in 1976.
In addition to hosting "Family Feud," Dawson appeared on the show "Match Game" as a guest panelist.
He also appeared in films like "The Running Man" and television series such as "The Dick Van Dyke Show" and "The Alfred Hitchcock Hour," according to IMDB.com.
Dawson was born Colin Lionel Emm in Gosport, Hampshire England on Nov. 30, 1932. He was married to Gretchen Johnson. Together they had a daughter named Shannon Nicole Dawson.
Dawson was previously married to Diana Dors and the couple had two sons, Mark Dawson and Gary Dawson.