Micron CEO Steve Appleton Dies In Small Plane Accident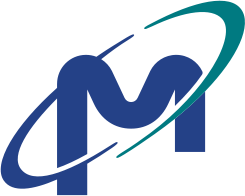 posted 2012-02-03 15:56:22 by grendel





Micron Technology this afternoon announced that CEO Steve Appleton died this morning in a small plane accident in Boise. He was 51.
The memory chip company said it will provide additional information later today.
"Our hearts go out to his wife, Dalynn, his children and his family during this tragic time," the company said in a statement. "Steve's passion and energy left an indelible mark on Micron, the Idaho community and the technology industry at large."
Trading in Micron shares on the NYSE had recently been halted for news. There is no indication yet on when the stock will resume trading.
Born in California, Appleton started his career at Micron in 1983, after he graduated from Boise State University in 1982. He was named chairman and CEO in 1994. Wikipedia notes that Appleton actively participated in adventure sports.
"His hobbies include scuba diving, surfing, wakeboarding, motorcycles and more recently off road car racing," the site reports. "His aviation background includes multiple ratings and professional performances at air shows in both propeller- and jet-powered aircraft. He also has a Black Belt in Taekwondo."
Update: Boise TV station KTVB is reporting that one person is confirmed dead due to a small plane crash at the Boise Airport. The aircraft was reported as "an experimental fixed wing single engine Lancair." An airport spokesperson said the crash happened between two runways.
Update 2: NWCN.com confirms that the crash at the Boise airport this morning killed Appleton, noting that he told air traffic controllers just after he took off that he needed to return to the airport.
"I'd like to turn back in… and land. Coming back in," Appleton said to air traffic controllers, according the Web site, which notes that in the background of the audio from the control tower, a woman's voice can be heard saying, "Oh my god, oh my god, oh my god."
That story notes that Appleton had owned more than 20 airplanes and was known for doing aerobatics. He survived a previous crash in July 2004 while flying over the Idaho desert.