Riot guitarist Mark Reale dies in Texas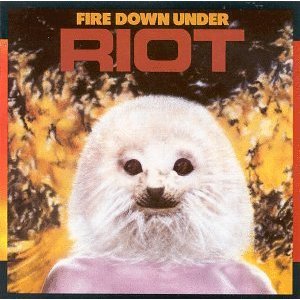 posted 2012-01-26 11:57:11 by MIKE





Riot guitarist Mark Reale has died in Texas at the age of 56.
The heavy metal musician passed away at a hospital in San Antonio on Wednesday after suffering complications relating to Crohn's disease, a condition he battled for many years.
Reports suggest the star also suffered bleeding in his brain earlier this month and spent the last two weeks in a coma.
A statement from the band reads:
"To friends and fans of Mark Reale and Riot, we are deeply saddened to confirm that Mark has lost his battle with a lifelong illness. Your thoughts and prayers are appreciated by Mark's family, friends, and bandmates at this difficult time."
Reale rose to fame with the band in the 1970s after forming the group with drummer Peter Bitelli, later recruiting bassist Phil Feit and singer Guy Speranza, who died from pancreatic cancer in 2003.
Guitarist Mike Flyntz recently stood in for Reale when he was unable to attend recording sessions for their latest album.